Beauty-preneur and socialite Vera Sidika has hailed her lovely spouse Brown Mauzo as a 'total man'.
The couple married in 2020 and have since welcomed a baby girl.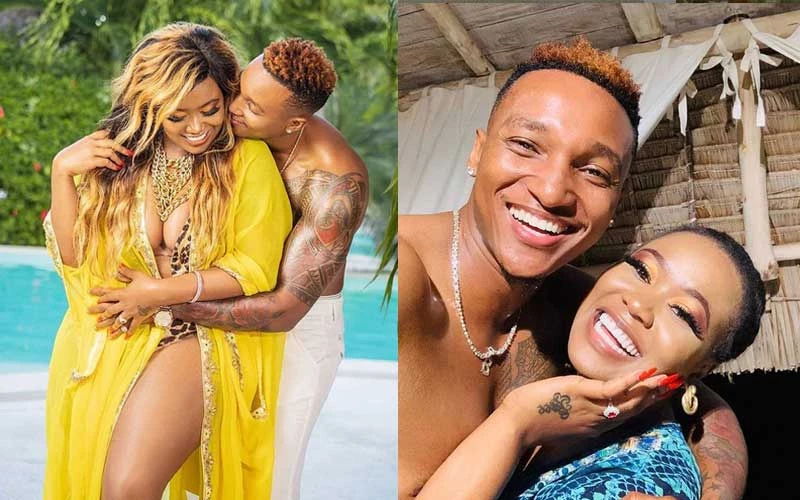 During a Q&A with her fans, the mother of one stated that Mauzo is bigger than all the people she has ever dated.
"He is bigger than all the people I ever dated and no, I didn't decide to get pregnant. We are married. Deeply in love. He is my husband and father to our beautiful daughter Asia."
https://www.instagram.com/p/CaMx_3Aq7Vj/
When asked why she did not marry a white man, Vera said she had to choose someone she loves.
"Kwani was I supposed to chose a white man? I chose someone in madly in love with and was going to spend my life with."
Vera has previously dated Otile Brown and Tanzanian Jimmy Chansa.
She also stated that she will be releasing a song very soon, but also considers priorities in her engagements.
"I still can't quit singing. I took a musical break to rediscover myself. Someday, I'll surprise you all."
"Priorities and growth shift. I'm more concerned about raising my kid and starting a family. Everything has its own time. In addition, family mode has been enabled."
https://www.instagram.com/p/CYJ5tdzqvLt/