State House Deputy Director for Branding and Events Thomas Kwaka, artistically known as Big Ted, is officially taken. Big Ted wedded his long-term lover, Sheila, in a secret-like wedding that was strictly attended by 16 people, most of whom were the couple's close friends and family members.
A reliable source revealed that the 16 guests had been invited and were officially on the guest list. He further revealed that the wedding took place somewhere in Longonot, away from media attention.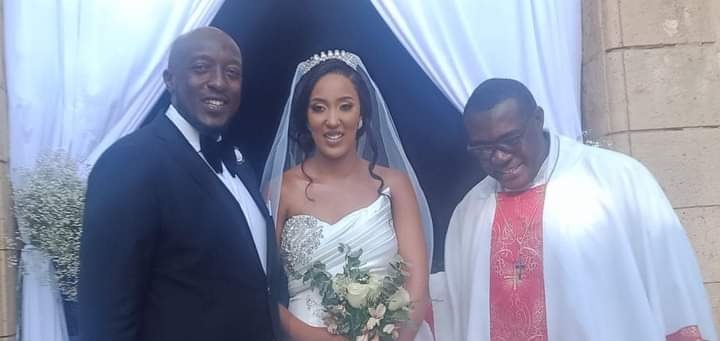 The private couple met seven years ago at Java. To make things sweeter, Ted decided to celebrate their seventh anniversary by wedding Sheila. The source disclosed that the wedding date was not coincident, but the couple's well-calculated plan to celebrate their seventh anniversary in a special way of officiating their union.
Netizens will remember that Big Ted proposed to Sheila at Movenpick Hotel in Parklands in 2020.
Big Ted has never been shy to express his love for Sheila. At one point, he wrote her a beautiful birthday message that excited netizens.
The poetic message read, "To THE ONE, 
 H A P P Y BIRTHDAY
 What makes you happy, 
 makes me happy too..
 What makes you sad
 Makes me sad too.
 Whatever comes against you   Comes against me too."
Even though netizens were disappointed in how the couple excluded them from their wedding bliss, they congratulated the couple and wished them in their new life.