After being diagnosed with a brain tumor, a class eight student at Kasole Primary School in Mwingi Central Kitui County went blind days to her Kenya Certificate Primary Education (KCPE) exams.
According to reports, the 16-year-old student went blind after arriving at Mwingi level IV hospital 8 days ago to have her throbbing headache checked.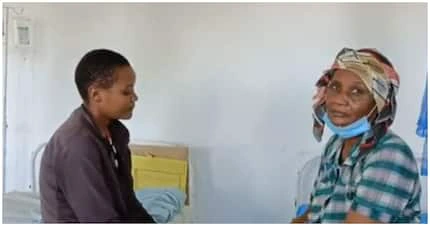 Her mother stated that her daughter experienced headaches on a regular basis, but that she did not believe they were harmful.
"I used to buy her painkillers, but when the pain didn't go away, I took her to the hospital," she explained.
The hospital's administrator, Dr. Evans Mumo, stated that the student's condition was critical and referred them to Kenyatta National Hospital (KNH) for specialized care.
"Our tests show that she has a brain tumor, which could be the cause of her blindness," Dr. Mumo told The Standard on Tuesday.
Stella Vaati, a 16-year-old pupil from Kisole primary in Mwingi central sub-county is receiving treatment at Mwingi level 4 hospital after she turned blind days before sitting for her KCPE. Doctors confirmed that she could not see due to a tumour in her brain. pic.twitter.com/zXQwvxzbks

— TheStarKenya (@TheStarKenya) March 9, 2022
The hospital can only keep the condition under control with painkillers because they lack the ability to extract the tumor.
The mother is now pleading for assistance in assisting her daughter's treatment in order for her daughter to regain her sight. Meanwhile, her daughter remains optimistic that she will receive assistance and be able to take the exams, even if it is later this year.
"I was prepared, and I'm willing to take the exams if I can just regain my sight," she said.
The KCPE exams began on March 7, 2022, and will end on March 9, 2022.
Mtahiniwa Apofuka:
Mtahiniwa wa KCPE apofuka siku kadhaa kabla ya mtihani

Mwanafunzi huyo amekosa kufanya mtihani kutokana na hali hiyo

Mwanafunzi huyo Stella Vaati alipatikana na uvimbe katika ubongo wake #Sema2022 @swalehmdoe pic.twitter.com/DWNqPt1VHw

— Citizen TV Kenya (@citizentvkenya) March 8, 2022