Former Nairobi governor Mike Sonko's daughter Saumu Sonko has hashed out at her baby daddy Lamu Senator Lamu Senator Anwar Loitiptip for trailing her.
Speaking on her Instagram account, the angry Saumu accused the senator for sending people to beat her on her birthday.
"Leave me please…Anwar Shame on you!! Sending your woman and her friends to beat me up on my birthday," Saumu posted on her status.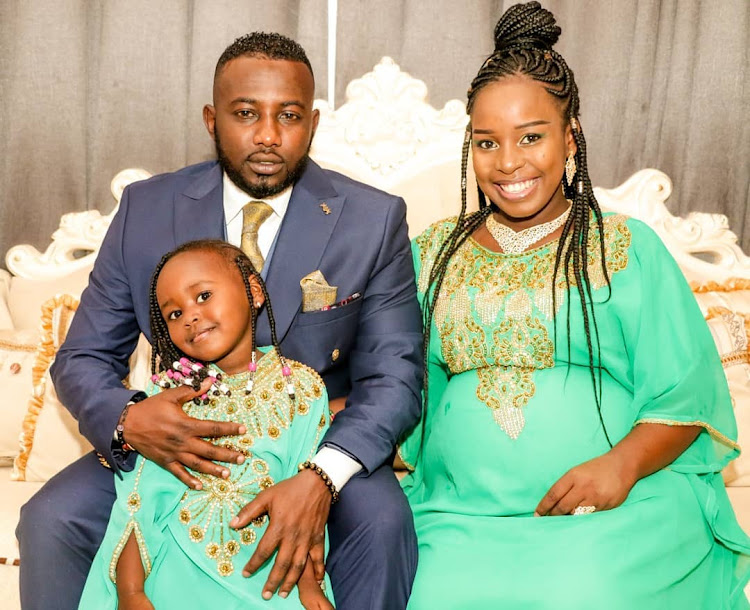 Saumu who broke up with the senator earlier last year, attributed their separation to physical and emotional abuse. The mother of two confessed that they split up owing to irreconcilable differences in an Instagram Q&A session with her admirers.
On March 8, as the globe celebrated International Women's Day, the couple welcomed their first child together.
Saumu and Loitiptip met in Mombasa, Kenya, when Saumu was on vacation and he was on business, and they'd been dating since 2019.
The lovebirds were accosted at Memphis Lounge off Thika Road on Madaraka Day in 2019, in a controversial event that landed the Senator in the Intensive Care Unit (ICU).
At Makadara Law Courts, a security guard, David Kombo, was accused with assaulting the senator and Saumu, but he rejected the accusation and was released on Sh30,000 cash bail.
Saumu has been using her social media platforms to provide advice to women and raise awareness about domestic abuse, asking them to speak out and leave if they find themselves in such a scenario.
Co-parenting experience
Saumu's first kid, who she fathered with businessman-turned-politician Ben Gatu, shares a birthday with their daughter.
After a dramatic fallout, a heavily pregnant Saumu broke up with Gatu after nine months of dating.
Recently, Saumu revealed that she is close to her first child's father.
"We talk and we are co-parenting well with my first baby daddy."
She stated that she spends the most of her time with her children, unless she is abroad on business.
She also revealed that her family has been supporting through all the nasty experiences: "I don't regret anything at all as long as I have my children that is all that matters. They are my happiness. My family is my support system. They have been there for me, my children all the time. At least my kids get to see what a stable family looks like," she noted.
Saumu stated that she is taking her time before entering into a new relationship.
"I am giving myself more time before I get into another relationship. I am getting to know myself better. I want to go for as many vacations as possible. Things are different and I don't want to rush," she said.
She has previously stated that she finds it difficult to remain unmarried and that she is usually rushing into a love straight after a laugh.
"Problem yangu, I have always been scared of being single na nilikuwa Na haraka ya kuingia kwa relationship at a time I did not heal from the previous relationship," Saumu said on Radio Jambo.