Kenya's Ferdinand Omanyala yesterday participated in the ongoing World Indoor Championships in Belgrade, Serbia, where he got eliminated at the Semi-finals.
Omanyala, the African 100m record holder, finished outside the qualifying mark in the first semi-final, finishing fourth in 6.64 seconds.
The race was won by American Marvin Bracy, who finished in 6.51 seconds ahead of Jerod El Cock, who finished second in 6.63 seconds, allowing both to qualify automatically.
Omanyala, like most successful men, has a wife who pushes and inspires him to achieve greater heights.
When he broke the African 100-meter record last year, he attributed his flawless form to the sacrifices his girlfriend had to make to ensure his training was seamless.
He mentioned that when he wasn't working, his girlfriend handled all of the bills, including the rent.
His girlfriend, Laventa Amutavi now says she aspires to follow in the footsteps of her fiancé, Ferdinand Omanyala, into the world of athletics.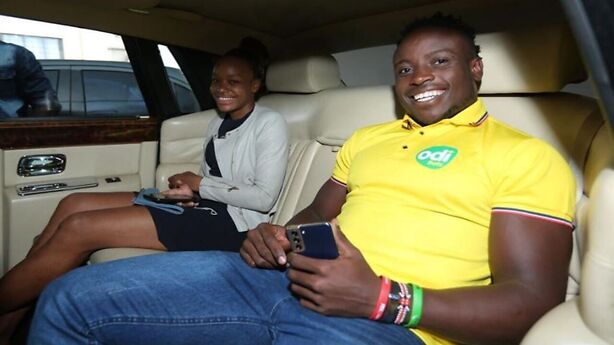 Amutavi says:
"We had a baby, and I was in a financial position to help. I knew the potential Omanyala possessed and that is why I gave him time to pursue his dream. I am glad it is paying off…"
She also claims that fate has always drawn her and Omanyala together.
"In 2017, after performing well in university championships both in Kenya and East Africa, I was chosen to represent Kenya at the World University Games in Taipei. Coincidentally Omanyala, who I had started dating the previous year was also headhunted for the games. The officials did not know we were dating.
"The games changed my perspective about sports. I did not perform well, but I saw the potential the sport can offer and how it can open ways for people to travel the global and that is why I started concentrating in athletics."
When the couple appeared on the JKLive show, Laventa revealed the fact that she is also an athlete and has been in the sport longer than her husband.
"I was already in the athletics before he came in. I have been in athletics since 2015… I am also a long jumper," she said.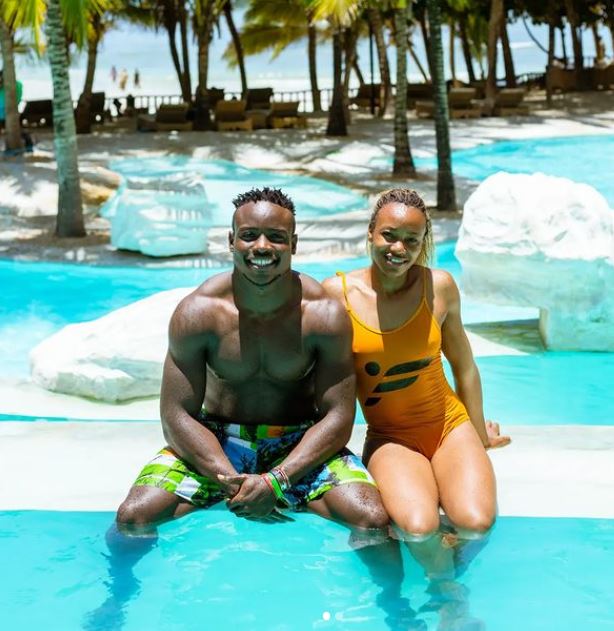 Athletics career
Amutavi told the Standard that she is looking forward to compete in the Commonwealth Games and the Africa Athletics Championships this year.
She says:
"My athletics career stalled for obvious reasons; I had to look after our son and work at the same time. However, I have stopped working to fully concentrate on running and soon the results will start coming, I know the potential I have. I love 100m dash and Long Jump, those are my specialities. This year my hope is to make the team to the Commonwealth Games in Birmingham."
Amutavi holds personal best of 12.4sec and 5.45m in 100m and Long Jump, respectively.