Kenyan comedian Sande Bush alias Dr Ofweneke has written a message of congratulations to his fellow comedian Oga Obinna after he was chosen to replace Jalang'o on Kiss 100.
Ofweneke noted in his message that Obinna has always been a worthy competitor whenever their names were uttered in the same room.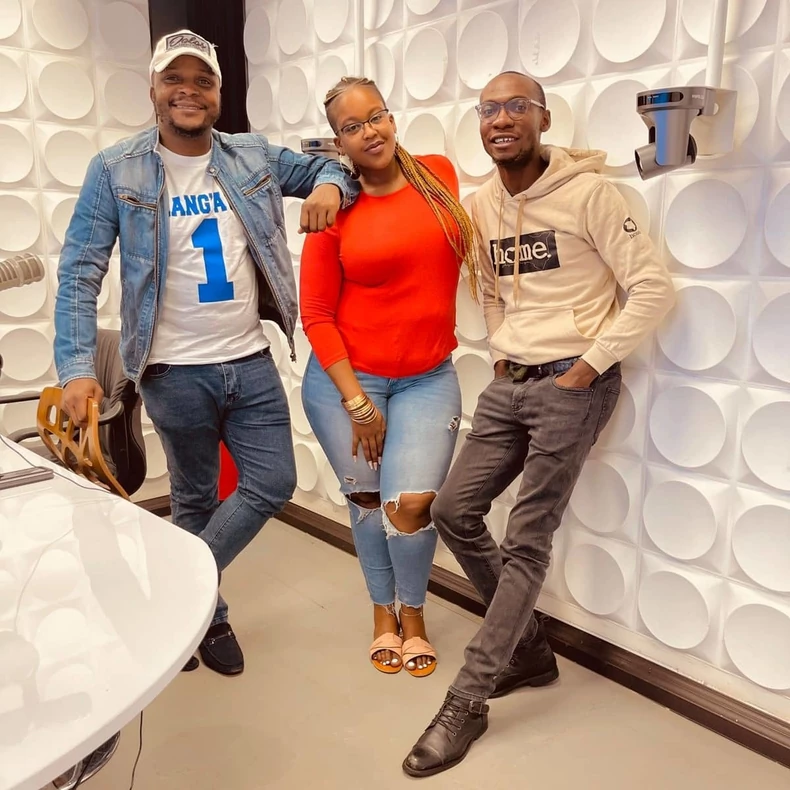 The comedian was one of four (Obinna, 2Mbili, and Owago Onyiro) lined up to replace Jalang'o after he left the station to run for the Lang'ata Parliamentary seat.
"Bro Oga Obinna you beat me to it, I acknowledge, You have always been a worthy competitor everywhere our names are mentioned in the same conversation I pray for favor as you add this medal to your coat. May God bless you as start your new job at Kiss 100 with Kamene Goro," reads Dr. Ofweneke's post in part.
RECOMMENDED ARTICLES
He went on to thank the Kiss 100 management for allowing him to go through trial runs as a possible successor for Jalang'o.
"To Kiss 100 and Radio Africa Group at large and the management the fact that my name came up in your list as a possible replacement for Jalang'o is already a huge one for me,It assures me that among the best my name is in existence. God bless you, Onto more winnings on gods will," he wrote.
https://www.instagram.com/p/CayZ16oDvEn/?utm_source=ig_embed&ig_rid=445408ba-8c63-4033-aac5-f80f2c0e4c44
"We move. Thanks bro, some days when I'm off you can fill in for me as Obinna? Just keep saying waaampoto not shekebedeeee," Obinna replied.
On Sunday, an ecstatic Obinna celebrated the new chance, claiming that he had already endured enough rejection in his life and that the new position was confirmation of his hard work.Obinna hailed it as the pinnacle of his career, noting that he is one of the few radio hosts who can claim to have done "the entire nine yards."
"I'm the only radio presenter to have done the whole 9 yards, started with the late-night show, then evening, then midmorning, then drive and now breakfast. I'm contented.
"To all my former colleagues and bosses asanteni for ya'll are the reason why this is possible. You all played a pivotal role in teaching me, sharpening me, and guiding me well as you prepared me for this position and I won't let all of you down. I got this," he posted.