Kasarani sub-county police Commander Peter Mwanzo has confirmed that the Probox driver captured in a viral video speeding off with a distressed woman screaming for help is not a kidnapper as it had been alleged on several social media platforms.
Mr. Mwanzo claimed that the driver has been arrested and his car detained at the Kasarani Police Station.
According to Mr. Mwanzo, the driver had already recorded a statement in which he defended himself that the screaming woman is a medical student at Kenyatta University, and she is his girlfriend.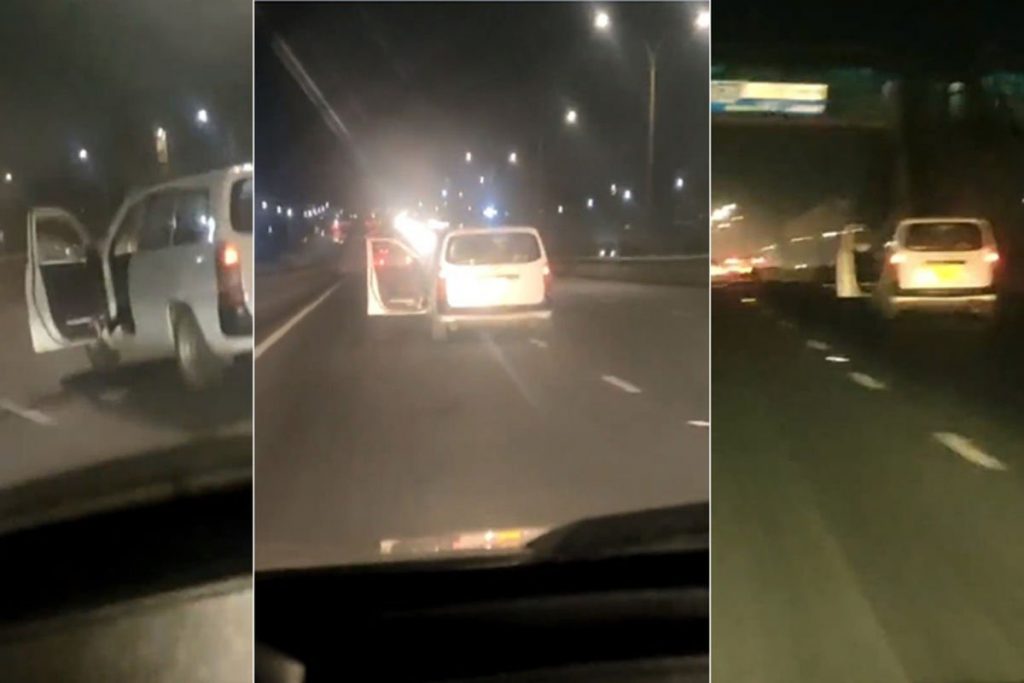 On being asked about the woman's safety, Mr. Mwanzo claimed that she was uninjured, and the police were expecting her to record her statement at the police station. "This is not a kidnapping incident," he assured.
The viral video had caused an uproar on social media, with people asking the security forces to act fast to rescue the distressed woman.
In the video, she was seen screaming for help to be let out. The driver, however, ignores her screams and continues speeding, despite other motorists asking him to let the woman go.
The driver who posted the video online managed to capture the car's number plate. He urged other social media users to trace the vehicle and help the woman. Several celebrities, such as Nana Owiti, reposted the video on their handles, hoping to solve the kidnapping that has been revealed not to the case.
The driver is, however, not free from the wrath of the law. Mr. Mwanzo claimed that the driver would be charged on counts of disobeying traffic rules. According to him, the event would have turned tragic, and that is why the driver's actions are punishable by law.
"We will charge him in court because of the manner he handled the incident. It could have turned tragic," he stated.
People have recently been using their social media accounts to expose seemingly criminal events. This Probox saga comes shortly after a group of bodaboda operators was captured harassing a woman who had allegedly knocked their colleague.