Comedian David Oyando, artistically known as Mulamwah, has caused yet another online stir.
In an unexpected twist, Mulamwah revealed that Ruth, a girl he had introduced to the online family after his nasty breakup with his baby mama, Carol Sonie, is not his girlfriend.
In an Instagram post, Mulamwa claimed that Ruth was the second signee of his record label, Mulamwah Entertainment. He clarified that he has never dated Ruth, nor does he plans to date her in the future. He went further to congratulate Ruth, whom he described as hardworking, patient, and determined. He also took the opportunity to announce to his fans that Ruth is dropping her first project tomorrow on Friday.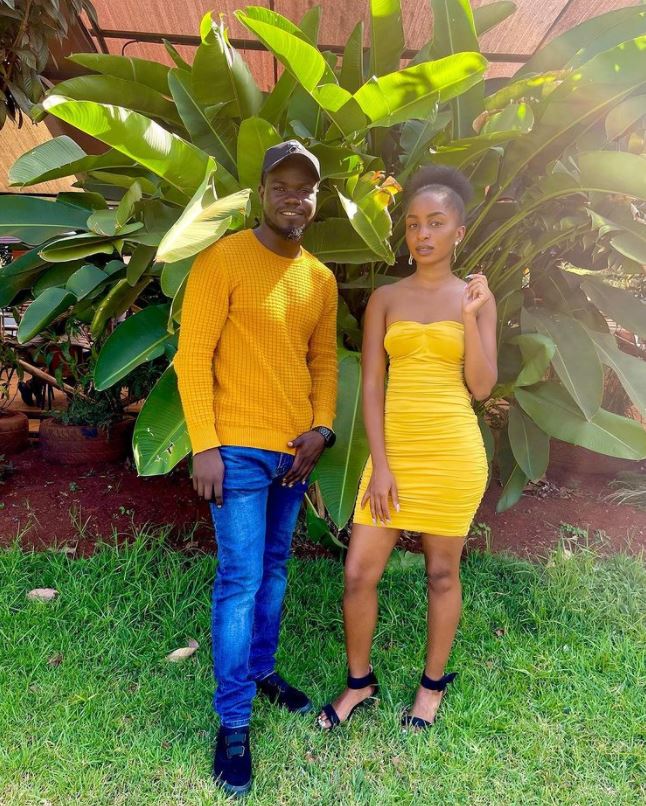 His post read, "Congratulations Ruth K, Welcome to Mulamwah Ent as the 2nd signed artist. Thanks for the hard work patience and detrmination, her first project drops this Friday. By the way, we've never dated, and we don't intend to. It was misunderstood."
His announcement has confused his fans, considering he had shared videos and images of himself and Ruth being romantically cozy. Moreover, in last month's interview with Dr. Ofweneke, Mulamwah revealed that he had decided to move on immediately after breaking up with Carol to avoid being lonely. He claimed that he was safer dating Ruth than remaining single and a target to slay queens who would spend his money.
In his shocking post, Mulamwah claimed that he is single and is highly focused on bettering himself.
"As for me, I remain single and focused on my works and other projects ahead," he said.
On her part, Ruth reacted by being grateful for the opportunity.
https://www.instagram.com/p/Cbu_amaMptc/
She stated, "Glad to be under Mulamwah Ent. Its a start of a new journey. First project Serereka drops this Friday featuring @vall_wambo."
Netizens are unsure whether Mulamwah's post is true, or another online stunt. Kenyan musicians have been trending for pushing their music using fake clout. This week netizens witnessed rapper Sossun and singer Vivianne abuse each other online, only for them to drop a song. The Bahatis, Singer Bahati and Rapper Diana, shook the internet last with claims that they had broken up, only for them to drop a song.
Nonetheless, netizens are eager to see how the events will turn out, especially Carol's reaction.