President Uhuru Kenyatta was thought to be the richest politician in Kenya – he has appeared on Forbes list of richest African presidents.
In 2011, Forbes estimated Uhuru's net worth at $500 million or Kes 51 billion. Most of his wealth came from property.
President owns stakes in Kenya's largest dairy company Brookside Dairies, media company Mediamax, Heritage Hotels, Commercial Bank of Africa and hundreds of thousands of hectares of prime land in Kenya. In 2022, Uhuru's net worth is estimated to be $650 million which translates to KES 71 billion.
Considered the enigma of Kenyan politics, Orange Democratic Movement (ODM) leader Raila Odinga has a net worth of more than US$500 million (KSh 54.4 billion).
Blogger Robert Alai, who is a staunch Raila supporter put the net worth of Raila Odinga at kes 3 trillion.
His tweet and I quote read:
"After recent government audit, Raila's personal wealth is found to be in excess of kshs 3 trillion. Does it reflect in the life of his constituents? In 2007 alone, one country (German) gave him khs110 billion. He never invested the amount in campaigns"
A section of Kenyans led by Miguna Miguna, who was twice deported for swearing in the ODM leader as peoples president, allege that Raila received over 50 billion for the handshake with Uhuru Kenyatta.
Deputy President William Ruto on the other hand has a string of business ventures, properties, and investments ranging from hotels, large tracts of land, farms, a gas company and private homes contributing to his estimated US$400 million (KSh 44 billion) net worth.
Mkenyaleo takes through all the properties owned by Raila Odinga, Uhuru Kenyatta and DP William Ruto:
Kenyatta Family Businesses: When it comes to the business empire that Kenya's founding president, Jomo Kenyatta, built, things have been moving from strength to strength as younger family members join the family business and help grow its territory.
President Uhuru Kenyatta's assumption of power in 2013 further served to oil the Kenyatta business juggernaut with most of the family ventures shifting into expansion mode.
Here is a list of the businesses known to be owned or controlled by the first family:
a) NCBA Group
The Kenyattas control about 13.2 percent of the new entity, a level of ownership that slightly surpasses the 11.75 percent stake that the family of the late Phillip Ndegwa owns in the merged business. The 13.2 percent is valued at Sh. 6 billion. Previously, the Kenyattas owned the Commercial Bank of Africa mid-tier bank which then merged with the Ndegwa family's NIC Bank to form NCBA Group.
Prior to this merger, CBA mainly focused on corporate banking and banking for the high net worth individuals in Kenya. Its asset base was over Sh. 100 billion. It was credited with running the mobile lending and saving platform dubbed MShwari with Safaricom.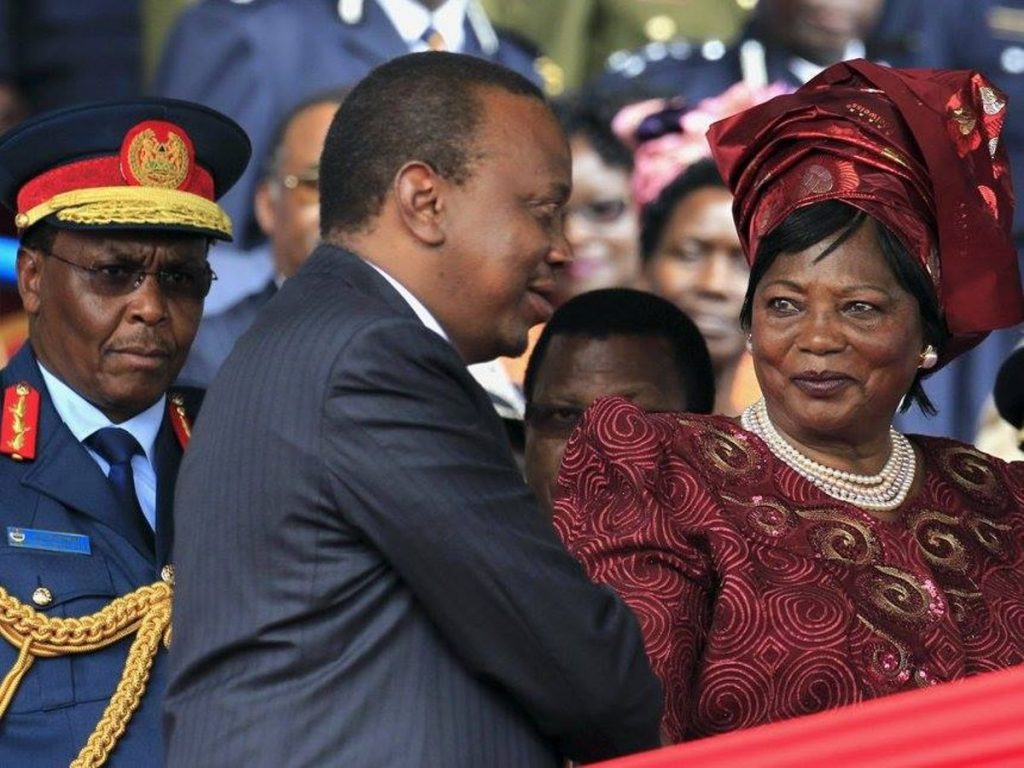 b) Mediamax Group
The Kenyatta family has a firm foot in the media industry through Mediamax Group which owns K24 TV, Kameme FM and The People Daily. Kameme and K24 are wildly popular.
The Kenyatta family took over MediaMax from Rose Kimotho. Over the past two years, there have been reports that Deputy President William Ruto also owns part of the MediaMax Group.
RECOMMENDED ARTICLES
c) Heritage Group Of Hotels
Some of the recreational facilities and hotels under the heritage brand include:
1.Great Rift Valley Lodge, a posh hotel located 24km from Naivasha town. It has an 18 hole championship golf course, its own airstrip and a perfect view of nature. You will also find swimming pools, cycling/jogging paths, tennis courts, restaurants and if you are a fan of bush breakfast, you will get some here.
Camps that include Mara Explorer, Voyager Ziwani, Samburu Intrepid, Mara Intrepid.
3. Beach Hotels that include Voyager Beach Resort in Mombasa and Kipunguani Explorer in Lamu.
c) Brookside Dairies
The family's signature milk processor Brookside Dairies Ltd, set up in 1993, has since become the market leader in milk processing and allied products in Kenya and the region. Back in 2013, Brookside acquired Molo Milk brand for Sh. 1.1 billion and this led to the company having a market share of around 55 per cent in Kenya.
The acquisition was topped up with the establishment of a 1,500-litre capacity milk cooling plant in Narok. Brookside also controls Ilara, Delamere, Kilifi, and SpinKnit (makers of Tuzo milk brand). The brand has also established a firm stand across the East African region.
Additional business ventures
It is said some of Kenyatta family businesses are run under the radar. The family has been linked with:
Beta Healthcare (Pharmaceutical firm)
Timsales Holdings (Timber firm),
Land and Farming (Gicheha Farm located in Nakuru County)
Commercial buildings
Peponi School (a school that targets high net worth families in Kenya),
William Kipchirchir Samoei Arap Ruto was born on 21st December 1966 in  Kamagut, Uasin Gishu County of Kenya to Daniel Cheruiyot and Sarah Cheruiyot.
On 4 March 2013, he became Deputy President of Kenya, when he and Uhuru Kenyatta were declared winners of the 2013 Kenyan general election. The duo ran the Jubilee Government until 2018 when Raila Odinga shook hands with Uhuru making Ruto uncomfortable. In many utterances the DP has accused Raila of causin havoc in the ruling party, causing his divorce with Uhuru.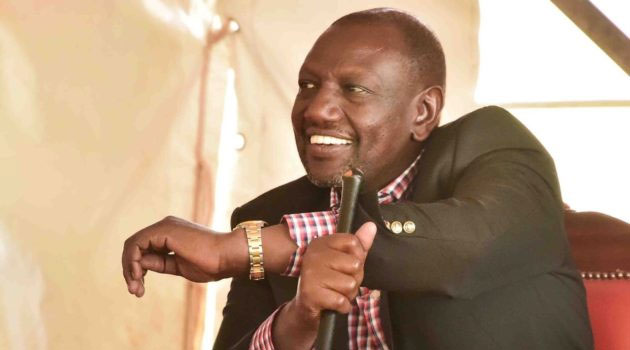 UPDATED List of Businesses, Assets Owned By DP William Ruto
William Ruto Education

He began school at Kerotet Primary School and Wareng Secondary School before advancing to Kapsabet Boys High School in Nandi County of Kenya for his A-Level certificate.
Ruto later graduated with a BSc in Botany and Zoology from the University of Nairobi in 1990 and then an MSc in Plant Ecology, graduating in 2011. He was also awarded a PhD in 2018. William Ruto got married to his wife Rachel Chebet in 1991. Currently, the couple have 9 children. Ruto also acknowledged having a daughter with an ex-college lover Prisca Bett in 2017. His daughter Stephanie Jepchumba, has on Friday, June 28, 2020 graduated from Strathmore University.
William Ruto Net Worth
Today, we have compiled the properties and assets owned by the DP. And we all agree that Dr. Ruto is among the top 10 richest people in Kenya, with an estimated net worth of over KSh 44 billion.
In 2021, Interior CS Fred Matiangi appeared before the National Assembly Security Committee where he listed 10 Ruto's businesses, farms and private residences, after the controversial changes in DP's security detail.
They include:
Kitengela Gas
Weston Hotel, Nairobi
Murumbi Farm – Transmara Narok
ADC Laikipia Mutara Ranch – 15000 acres
Dolphine Hotel, Mombasa
Mata Farm, Taita Taveta – 2537 acres
Private residence Elgon View
Koitalel poultry farm Eldoret
Private Residence in Kosachei Eldoret
Kwae Island Development Ltd – Wilson Airport (2 hangers and 5 helicopters)
ODM Leader Raila Odinga is undoubtedly one of the richest people in Kenya. His wealth is in the north of Ksh 55 billion. Though he has been in the opposition for several decades, except when he was the Prime Minister, the opposition leader has amassed enough to put him in the list of 'big boys' in the country.
Raila Amolo Odinga was born on January 7, 1945. He is a renown and celebrated kenyan politician, popularly known for his eloquence and unwavering bravery when articulating social, economic and political matters.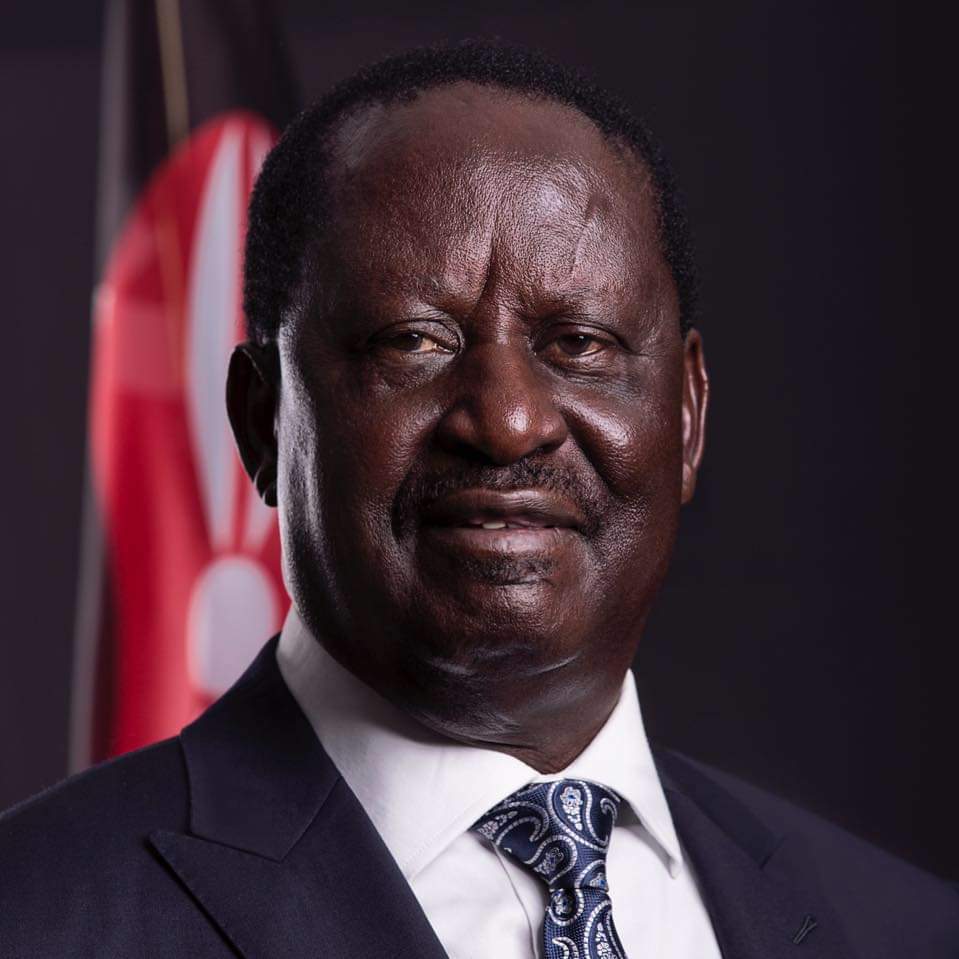 In addition to his prowess in the political sphere, Raila Odinga has continually dinned in the arena of success in the competitive entrepreneurship and business world.
The former Kenya's Prime minister owns a substantial number of assets and companies which include:
1. Spectre International Limited which is the holding company for Kisumu Ethanol Plant.
Spectre International is located in Kisumu and is the only company that supplies molasses, a key component in sugar production, in the country. The company also manufactures fertilizer.
2. East African Spectre, a gas cylinder manufacturing plant that was founded by Raila Odinga's father, the late Oginga Odinga.
East African Spectre is the only private company in Kenya that supplies gas cylinders to oil companies.Raila Odinga solely owns the company, which posts profits in billions annually.
3. Multimillion family home suitably located in Karen, Nairobi.
4. Runda home, where houses go for as much as Ksh 100 million.
5. A luxurious holiday home in Mombasa.
6. A multimillion Kisumu home.
Raila built his own State House in Kisumu. The house cost him Ksh1 billion
7. Two private choppers.
8. Pan African Petroleum Company.
Pan African Petroleum Company (the firm through which the Odinga family imports and distributes petroleum products).