After hours of grilling, Deputy President William Ruto emerged as the United Democratic Alliance (UDA) presidential candidate after passing the eligibility test against two other candidates.
On Saturday at the Hustlers Plaza in Nairobi, DP Ruto and two other hopefuls, Tracy Wanjiru and Orina Jephanei, were summoned to appear before the party's National Executive Committee (NEC) for screening.
After the interviews, UDA Deputy Chair Kipruto Arap Kirwa told the press that DP Ruto was the only candidate who met the eligibility criterion and that the National Delegates Congress (NDC) on March 15, 2022, would be the next stage.
"We have come to our end of nominations exercise to get UDA presidential candidate, we have only one individual DP William Ruto who the NEC board will present to NDC on Tuesday," said Kirwa.
Tracy and Orina did not qualify, according to him, because they did not match certain required requirements for the two-step process of document verification and interviews.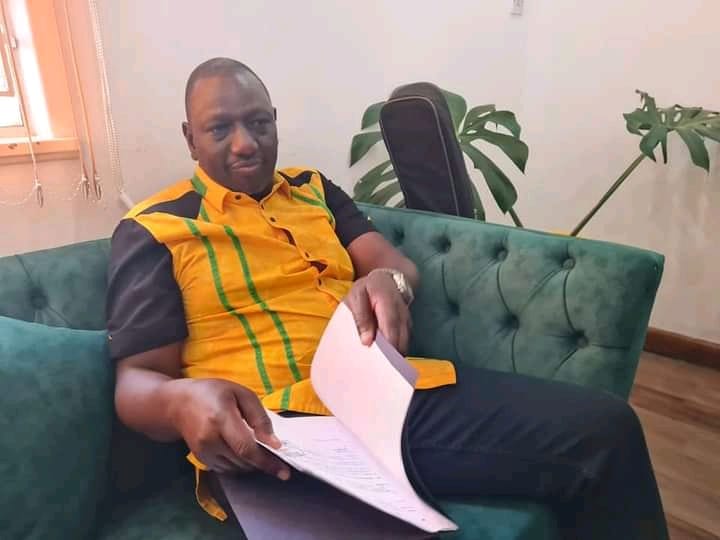 "Looking at the young lady she is yet to finish school, Tracy did not qualify because she doesn't have a degree," he stated.
"Orina will not be able to proceed beyond today because he fails to meet the requirements as he couldn't raise the required fee of Ksh. 1 million."
Wanjiru, a third-year JKUAT student, expressed gratitude to the party for allowing her to run for the high-profile position, even as she remained optimistic that she would defeat the DP on the basis of ideas.
"As a woman, as a person in the minority group, I thank the leadership of the party for this chance. Although I've not completed my education at the university, I'm glad that they allowed me to go through the process," she said.
"It's almost an unspoken fact that the top seat is always reserved but in this party there is an element of democracy and inclusivity that is unprecedented. I believe I'd beat William Ruto idea-wise, but education-wise probably not."