More details about the March 4, 2022 assault on a female motorist near Wangari Maathai Road has surfaced.
The lady, who was identified as an employee of a United Nations agency, gave a police statement that offered more insight on the cause of the accident and how the chaotic scenario transpired.
She told investigators that on Friday, a bodaboda rider unexpectedly impeded her car, causing an accident that resulted in the rider's leg being broken.
The automobile came to a rest a few metres away from the crash site, but it was encircled by a swarm of boda boda drivers, some of whom attempted to rob her.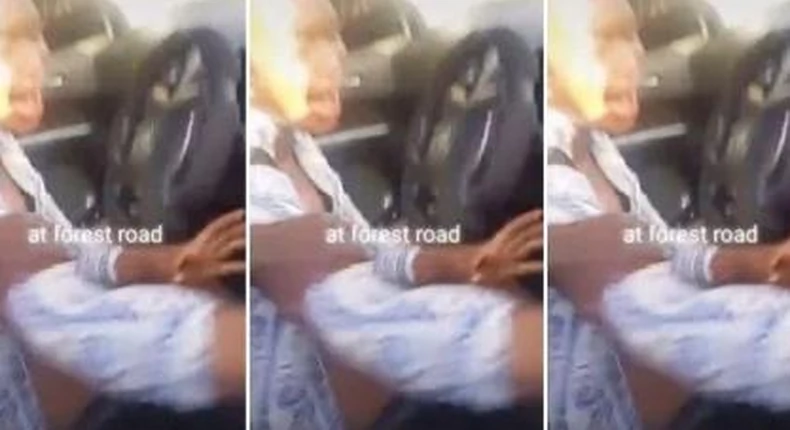 She attempted to flee, but the riders pursued her and blocked the vehicle.
As she cried for assistance, one of the traffic officers who had been informed to the event came to her aid.
A video of the event went viral on Monday, sparking a statewide crackdown against bodaboda riders that resulted in the seizure of over 900 motorcycles.
Police action
The architect of the horrible sexual harassment incident that drew widespread condemnation has since been revealed, according to DC chief George Kinoti.
Undercover officers from the elite Crime Research and Intelligence Bureau (CRIB) and DCI Nairobi Regional Headquarters, according to Kinoti, honed down on the suspect, Zachariah Nyaora Obadia.
Using digital forensics, the sleuths collaborated with cybercrime experts at the DCI National Forensic Laboratory to scientifically put the thug at the scene of the crime.
"The suspect has also been positively identified by his wife and other relatives in his rural home, sexually assaulting the victim in the widely shared videotape. It is only a matter of time before we arrest him. The Directorate of Criminal Investigations is cautioning Zacharia Nyaora Obadia, not to engage detectives in cat and mouse games but to surrender at DCI headquarters or the nearest Police station within 24 hours.
Equally, his accomplices who were within the vicinity of the barbaric attack whether captured on the videoclip or not, have all been identified scientifically. They are hereby ordered to submit themselves at DCI headquarters before detectives catch up with them."