Esther Musila has spoken out for the first time about the toughest hardship in her marriage with spouse Guardian Angel.
Ms Musila revealed in a Q&A session with her Instagram followers that her biggest difficulty is privacy, as she can't go anywhere without being observed.
"Worst challenge in your relationship life," posed a curious fan.
Esther responded, "That I have no more privacy. I can't go anywhere unnoticed. I miss that freedom,"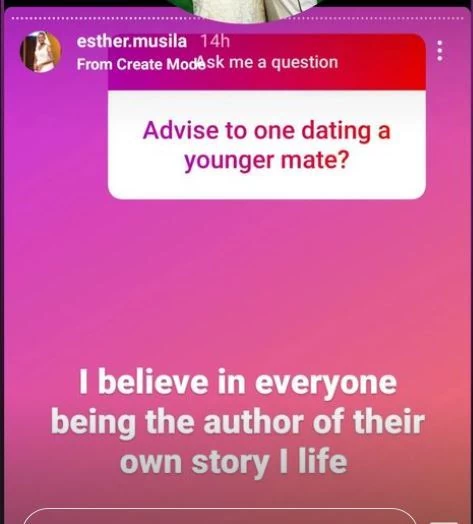 Another user wanted to know how she handles criticism and social media trolls who continue to doubt her relationship with Guardian.
She has declared unequivocally that she does not pay attention to negativity.
"How do you manage to stay afloat despite so much criticism? I admire the way Guardian loves you" the user wrote.
"Minding my own business. Oh he love me.
"I simply don't entertain them. I will never live anyone's life but mine," she replied.
In a separate post, Esther disclosed that her mother in-law did not attended their wedding because she stays in Canada.