Comedian Eric Omondi has been disappointed by the appointment of the former KFCB Boss Ezekiel Mutua to be the new CEO of the Music Copyright Society of Kenya (MCSK).
According to Eric, his appointment was a significant backward step in the entertainment industry.
"Hii Kenya tunasonga steps mbili mbele alafu Kumi nyuma. Wembe ni ile ile. Akileta unafiki tutafanya kama Will Smith," he said in a comment.
However, Eric has maintained to keep fighting for the artists.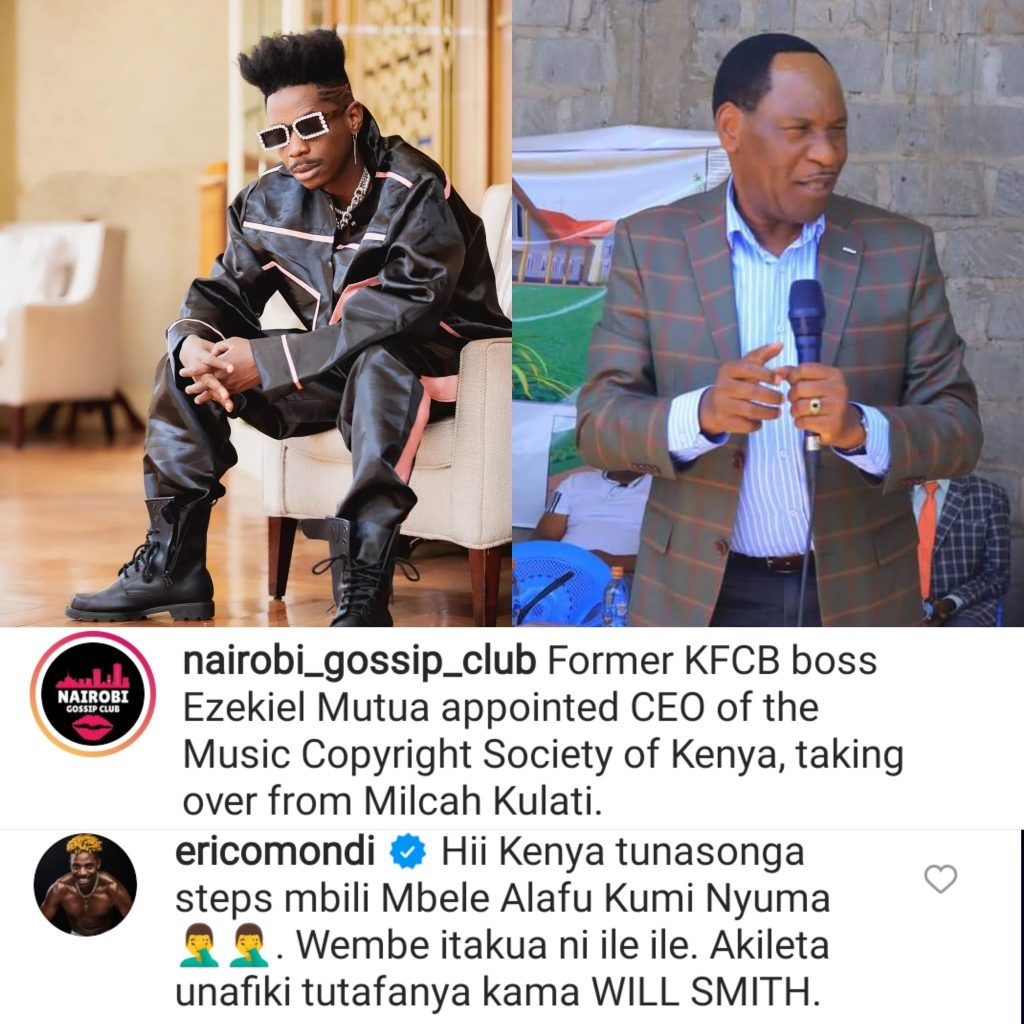 Responding to his appointment, Ezekiel said he was grateful to rejoin the creative industry.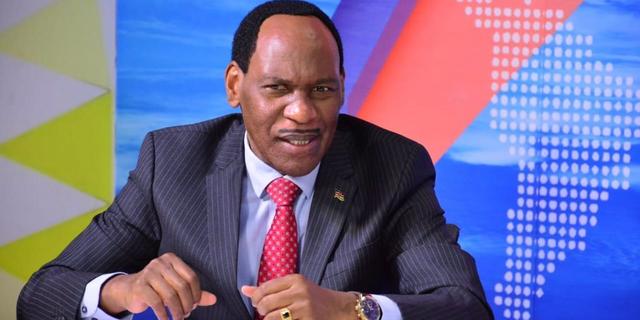 "I have received with profound gratitude my appointment to the position of Chief Executive Officer of the Music Copyright Society of Kenya (MCSK). Happy to rejoin the creative industry, this time not as a regulator, but as a promoter and defender of the rights of musicians," Ezekiel stated in a tweet.

Last year when Ezekiel Mutua was removed from KFCB, Eric Omondi had celebrated saying whatever befallen him was a result of being disrespectful to artists.
"I said before September!!! and you thought it was a joke. you cannot bite the hand that feeds you. We are your employers. I told you your only option was to apologise to the entertainment industry for your unfortunate remarks but I guess it's too late."
"I don't know how true or false the word going around is, but I still promise you, unless you apologise and change your ways…hautakua kwa hiyo ofisi by September," Eric said.
The comedian's opinions were shared by many Kenyans who celebrated Mutua's alleged removal.
Eric-Mutua Beef
Eric Omondi's beef with Mutua started when he flaunted 'Sh3 million' he claimed he earned from a single show. The video was captioned: "Tag Ezekiel na umwambie ASHINDWE!!!"
Mutua branded him as broke and poor. This after Eric contributed Sh200,000 to Bahati following the cancellation of a deal between the singer and KFCB.
"Hakuna pesa alitoa. Omondi ni maskini… hizo ni sarakasi za kujionesha. Wanafanya hizo sarakasi waoneshe wanakejeli serikali lakini hakuna pesa ya kweli,"said Mutua.
"Hawa watu wote ni maskini bwana wa kusaidiwa. Mbona hakumpatia mbeleni? Omondi hana ata mia ata elfu kumi ya kupatia watu… wasanii wanaumia… yeye ni muombaji. Sarakasi ndio zinafanya wapate depression. We talk to them and we know them and we know who is making money," added Mutua.
A furious Eric took to social media and hit back at Mutua, accusing the moral cop of failing to honour his pledges to artistes and promised to eject him from office once he gets back from Tanzania.