The Democratic Republic of Congo has joined the East African Community as its seventh member.
On March 29, the DRC was formally admitted to the EAC at the 19th Extraordinary Summit of EAC Heads of State, which was led by President Uhuru Kenyatta.
DRC is now a member of the community, along with Kenya, Uganda, Tanzania, Burundi, Rwanda, and South Sudan.
The Democratic Republic of the Congo has become the community's largest and most populous member, introducing a market of 90 million people and increasing the region's GDP from $193 billion (Sh22 trillion) to $240 billion (Sh27.5 trillion).
Because it holds 60% of the world's coltan deposits, as well as significant amounts of copper, diamond, and tin, the Democratic Republic of the Congo (DRC) is a magnet for investment.
Members discussed the role of DRC in promoting trade and broadening the bloc's market during a recent virtual summit of EAC heads of state held on Wednesday, December 22, 2021.
They also saw the union as a crucial security partner for DRC, which has been fighting rebels in the country's east for years.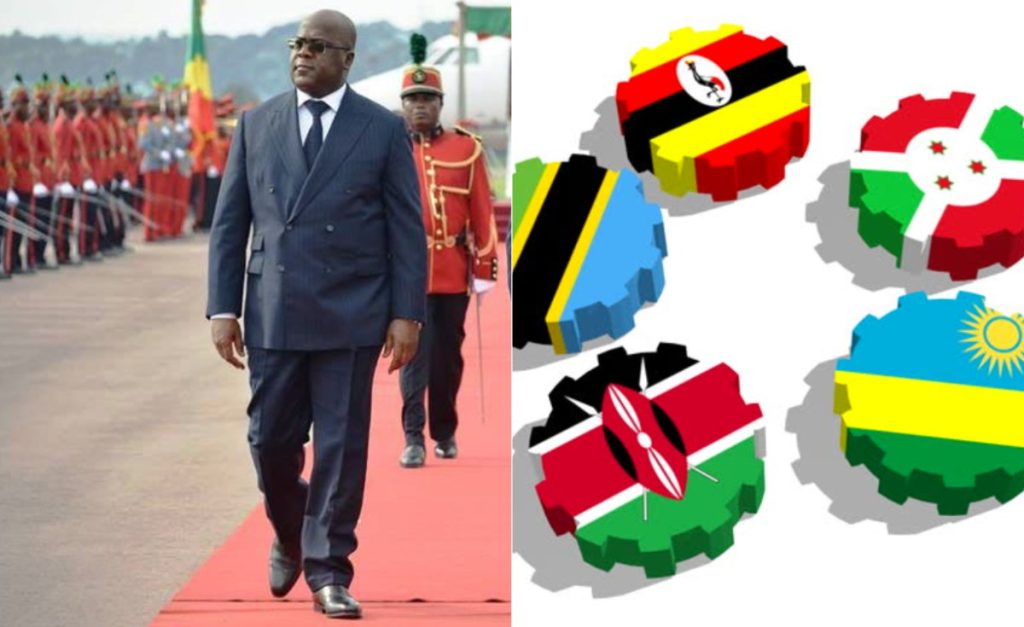 President Félix Tshisekedi of the Democratic Republic of Congo speaks at the East African Community Heads of State's virtual 19th Extraordinary Summit, which is led by President Uhuru Kenyatta.
Félix Tshisekedi, President of the Democratic Republic of Congo, speaks during the virtual 19th Extraordinary Summit of the Organization of African Unity.
DRC, the world's 11th largest country by area, is rich in natural resources such as cobalt and copper, as well as hydropower potential, vast arable land, immense biodiversity, and the world's second-largest rainforest.
The Democratic Republic of the Congo is already a major African market for Kenyan businesses, with export profits of Sh14.3 billion in 2020, second only to Uganda, Tanzania, Rwanda, Egypt, and South Sudan.
Animal and vegetable fats and oils, pharmaceutical products, tobacco, iron and steel, leather and footwear, vegetables, fruits, nuts, plastics, and paper and paperboard are some of the most important exports to DRC.
Despite the fact that the government relies on eastern African sea ports for imports, Mombasa only handles about 15% of the total.