A 26 year old woman identified as Damackline Bonareri was reportedly killed by her husband in Naivasha.
Reports show that she earlier survived attempted murder after being stabbed in her first marriage but ended up being killed by her second husband, after a failed re-conciliatory effort by friends and family.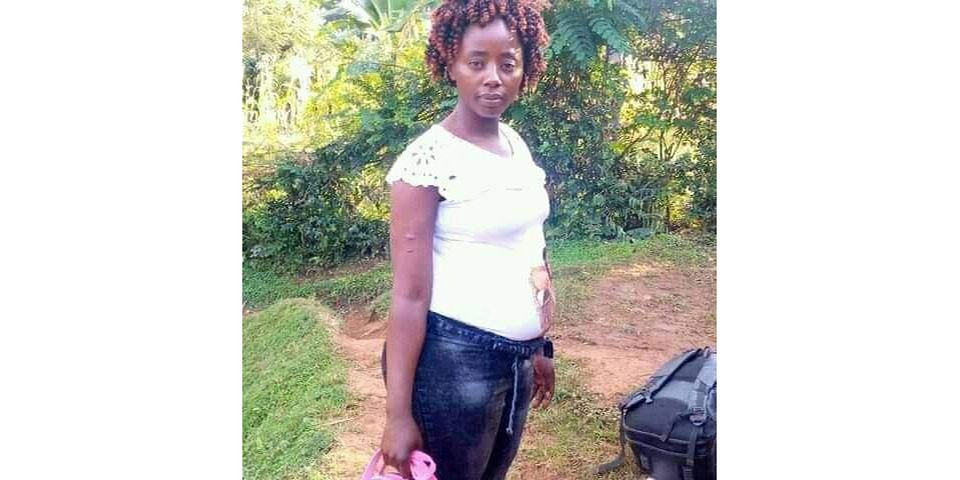 Damackline had fled to her sister's place in Karagita, Naivasha, after disagreeing with her lover of seven months.
The suspected, Brian Jomo, 28, allegedly followed her to her sister's house, where he brutally murdered her.
"He spent five days in our house and they seemed to be reaching an agreement. But then, he decided to stab her, just when they seemed to be resolving their issues," said Ms Bonareri's sister Mary Kwamboka.
The couple, according to family and friends, had been living together in Narok as husband and wife before their marital strife escalated, with Mr Jomo allegedly burning all her clothes in a feat of rage.
"The assailant took advantage of our absence from the house to attack my sister in my house, after securing the house from the inside," said the mourning sister.
After stabbing her to death, an irate mob descended on Jomo but he was saved by the police. He suffered severe injuries and was taken to Naivasha Sub-County Hospital, where he was still admitted by publication time.
Relatives of the victim, a mother of three, said she had ended her first marriage after a horrific knife attack by her husband in a domestic row.
Yesterday, Naivasha police boss Samuel Waweru said Mr Jomo will be charged with murder.
"We are waiting for his full recovery before arraigning him," he told the Nation