President Uhuru Kenyatta has been allocated Ksh300 million to purchase vehicles in a recent supplementary budget approved the National Assembly.
This means that Uhuru's budget for the purchase of these high-end fuel guzzlers increased 30 times from Ksh10 million in the previous allocation.
Notably, the President was allocated an additional Ksh25 million for fuel, which means his office will be getting Ksh98.9 million, signalling an increase in his movement in the electioneering period.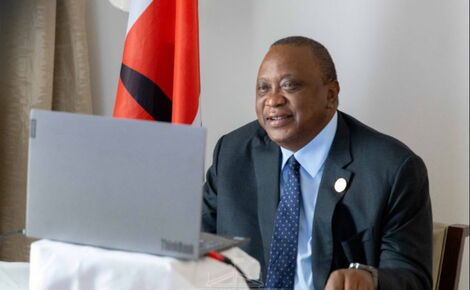 According to the supplementary budget, State House expenditure for local travel and hospitality was projected to increase by Ksh205 million to Ksh965.9 million.
The Treasury also reworked the State House budget increasing it to Ksh5.88 billion from Ksh3.98 billion, which is the largest increase among all Ministries and State departments.
Notably, the Ksh1.89 billion expansion was focused on the recurrent expenses and only Ksh128.6 million went to development costs.
The Deputy President's office was allocated Ksh1.43 billion from Ksh1.41 billion. The Treasury also allocated Ksh31.6 million to refurbish buildings hosting ODM leader Raila Odinga's office.
Treasury Cabinet Secretary, Ukur Yatani, attributed the increase in expenses to the oncoming elections and other Covid-19 mitigation expenditures.
"The overall change in the national government ministerial budget, excluding the consolidated fund services and county allocations, from the original approved budget is an increase of Ksh126.3 billion," the CS told Parliament.
President Kenyatta's new budget for cars and fuel signalled his planned involvement in traversing the country campaigning for his party Jubilee as well as Raila Odinga's presidential bid.
Speaking during the launch of the Annual Universal Healthcare Conference in Mombasa on Monday, President Kenyatta stated he will move across the country to campaign for his preferred candidate.
"I don't have a project, but I will also vote for a candidate and tell Kenyans my choice, those who want to listen will listen," the President stated.