Love is a beautiful thing. Finding a marriage partner who is loyal, hardworking, supportive and with brains for business is a plus.
Celebrity couples in Kenya who are in business have proved to bring more to the table compared to their counters parts who roll solo. The former has proved to have a deep understanding of finances, and have made better investment decisions together. All too often they bring
1. Size 8 and DJ Mo – The Muraya's vlog
The Muraya's are such an eye candy. It's been a couple of years since they tied a knot, and they are are still going strong both working hard in their careers and business venture to make both ends meet. The Muraya's vlog highlights the life of a young growing family. The two also run a Day Care in BuruBuru phase 1, called God's Gift. Size 8 is a young mum and DJ Mo being entrepreneurial, explains their choice of a daycare business.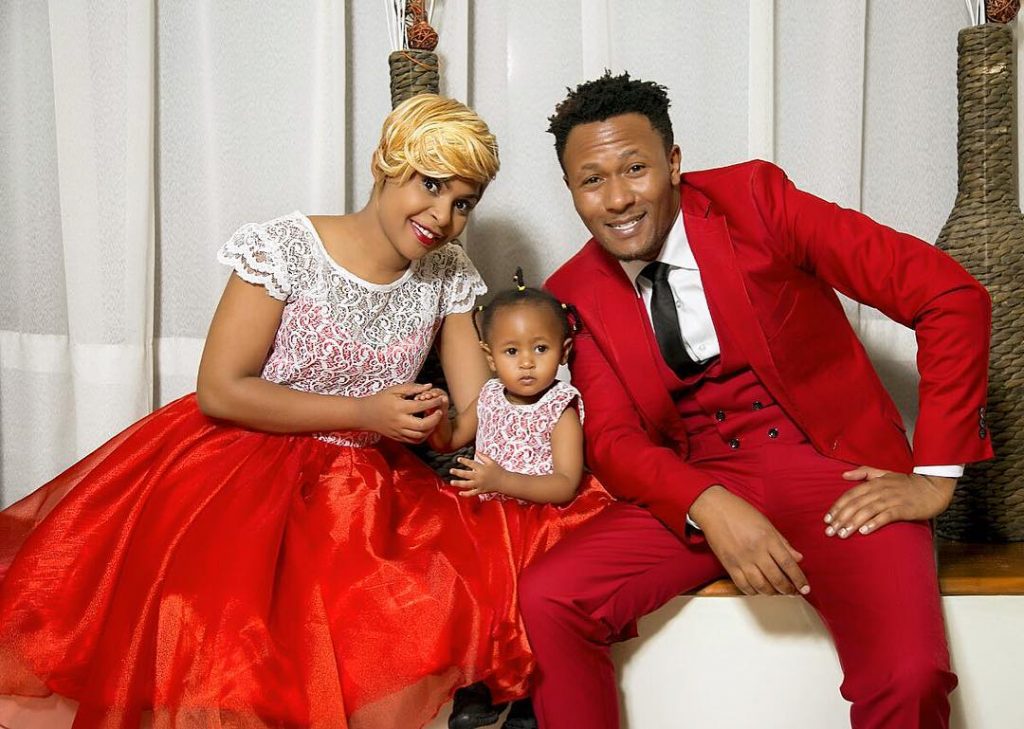 2. Lulu Hassan and Rashid Abdalla – Journalists
Having established a successful career in the Media, the two have shown their prowess in news anchoring for mainstream media houses. Rashid Abdalla moved to Citizen Tv and has been partnered with his wife to air the Citizen Nipashe The power couple is expected to bring a new lease of life in the new segment 'Citizen Nipashe'. This will also be the first time in the history of Kenyan TV industry, husband and wife are anchoring news together.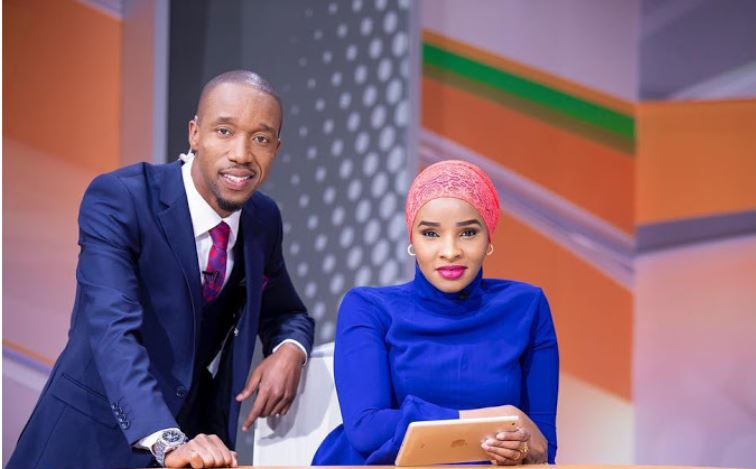 3. Njugush and Celestine Ndinda – Njugush Creatives
Njugush is a renown Kenyan comedian, MC, influencer, and mentor who plays various roles.  His wife is a Kenyan marketer and influencer who, like her husband, studied at Kenya Institute of Mass Communication where they met and developed a close friendship. In his brand, Njugush creatives, he works with his wife who plays mama wa kavinyee, highlighting the characters of different people in the society.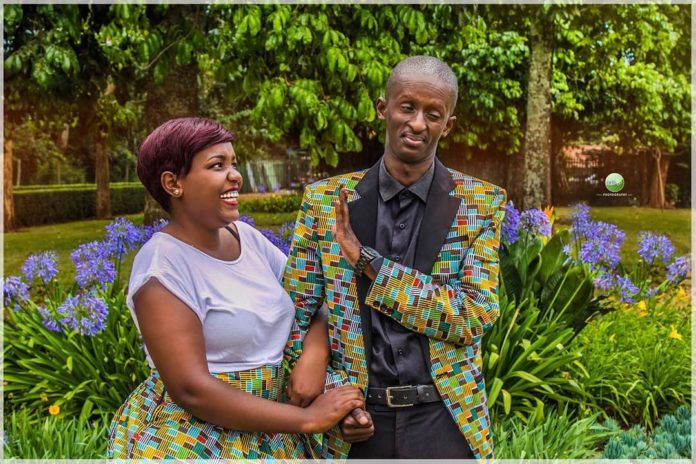 4. Amina Abdi and John Rabar – Media Personalities
John Rabar is the CEO of Homeboyz Radio and one of the co-owners of this media empire. He fell for her while she interned at Homeboyz and asked for her hand in marriage, then pushed her career to higher scales. Today Amina Abdi, is the one of the most known radio and TV hosts in Kenya. She is a professional media personality and  a mother of a beautiful son.
5. Mwalimu Rachel and K-Letta – Comedy Shows
Mwalimu Rachel is a successful media personality who not only hosts one of the highly rated shows at Homeboys Radio, Class 124 but also a few gigs on TV. K-Letta, on the other hand, is a musician. Mwalimu Rachel complements his husband to with support, shows and gigs. She has managed to keep K-Letta relevant, which is a good thing.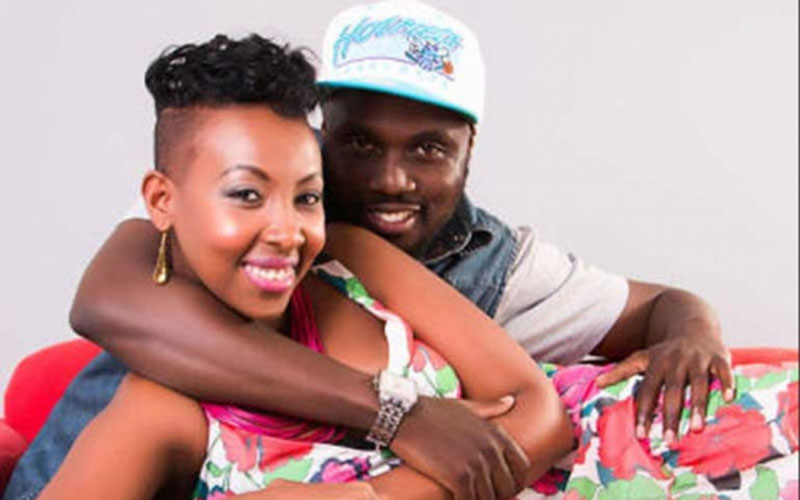 6. Teacher Wanjiku and Victor Ber – Entertainment
This business love affair cooked up in theatre. Victor Ber was one of the directors of Heartstrings Ensemble where Teacher Wanjiku learned her comedy art. Victor Ber has always been supportive of Teacher Wanjiku's comedy talent, pushing her beyond boundaries.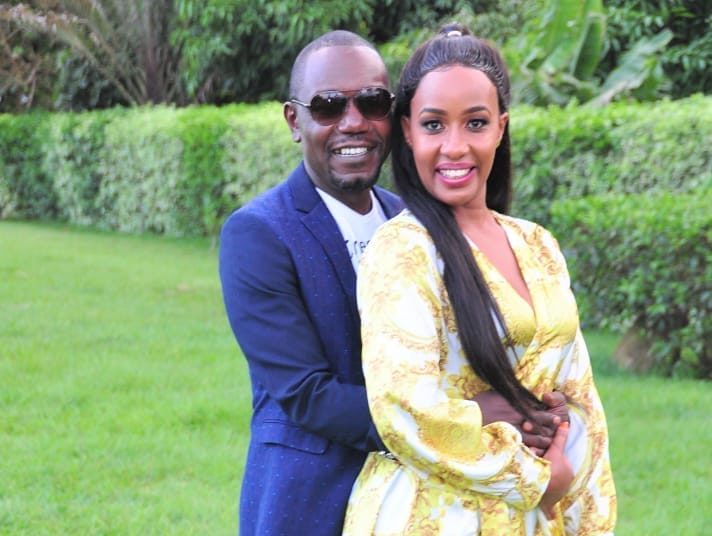 7. Simon and Sarah Kabu – Bonfire Adventures
Driven by the need to promote domestic tourism, they would visit various sites and share photos. They soon found a way of marketing themselves as the go-to people in organising such visits. Five years into the business, they were getting up to 550 customers a month. Their initial capital was which was less than sh.23000 spent in buying a desk, a chair, and a phone that was used for marketing on social media platforms. Bonfire is one of the largest tors and travel company in Kenya.
8. Samuel Kamau SK Macharia and Purity Gathoni – Royal Media Services
They co-run the Royal Media Services (RMS) made up of two TV stations, numerous radio stations among other investments. SK Macharia focused on the technical side of the business, building transmitters, while Purity marketed the stations, and they experienced a massive growth.
9. Joseph and Thabita Karanja – Keroche Industries
With the locally available raw materials, the two decided to venture into fortified wines, which were favourable to the low-income market due to the low cost of production. Keroche has grown exponentially over time, building a name for itself and gaining a post in the market.
10. Narendra Raval and Neeta Raval – Devki Group of Companies
Devki is the parent company of Maisha Mabati Mills, National Cement among other brands. The firm has a presence in several countries in the East African region. Devki drew a great deal of attention three years ago when it turned down an offer by Nigerian business magnate Aliko Dangote to buy it when it registered Sh. 65 billion in annual revenues.