In 2008, when the program "Mother in Law" premiered on Citizen TV, it was a massive success. Every Sunday viewers couldn't wait to tune in to the station and see what the characters were upto. For 12 years the program has been running with its interesting twists and turns.
Charity Mwamba is the main character and the plot revolves on how she treats those around her, especially her workers, sons and daughter-in-laws. She is a strict mother who doesn't tolerate nonsense and is always over-protective of her sons.
Away from the limelight who is she?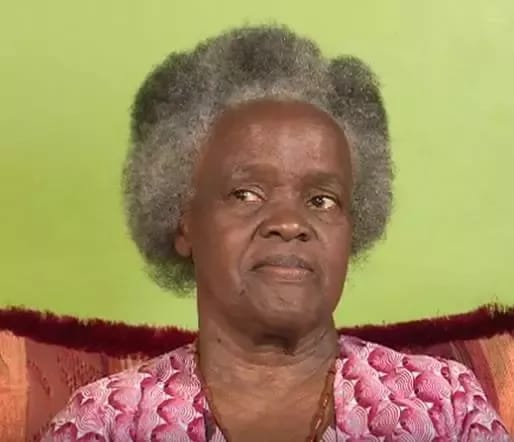 Real Name
Her real name is Elizabeth Wanjiru.
Education
She was a student at Alliance Girls and this is where she honed her skills as an actor.
"I used to act from my days back at Alliance Girls High School. I was taught by my headmistress, who used to teach English and Literature. I got my acting skills from Alliance as I used to perform in several plays," She said in the interview with Japanni.
Age
The actress is 79-years-old.
Family
She lost her parents a long time ago. She was born in a family of 12 siblings. Unfortunately, ten of her siblings have passed away in less than 10 years and this took a toll on the actress.
RECOMMENDED ARTICLES
Charity told radio Jambo Massawe Japanni of that trying period:
"My parents also died a long time ago. Something bad came and I only have one sibling left. We were never sickly and I do not know what happened," she radio host.
"They were dealing with life and when things changed, they couldn't fight for life anymore.
"Most of my earlier years were spent mourning. When you mourn this year, as you are starting a new year, someone else dies."
Marriage
The actress was married to Shem Bageine-a Ugandan national- but went their separate ways in 1981. She was in her forties.
She got married at the age of 26 having met her husband when both of them were in university. Shem Bageine was an abusive husband who often physically abused her. On more than one occasion, she sought refuge at a police station in Loresho. In an interview with Massawe Japanni, she reveals there was a time she had to jump over the gate just to get away. The injuries were not always very serious as she managed to get away before the beating escalated.
When the husband went back to Uganda to become a government minister, he left with their children (2 girls and a boy). The young child was about 12-years-old at the time. In the same interview with Japanni, she reveals that all these years she sadly has lived like someone who never gave birth yet she has three children and 11 grandchildren.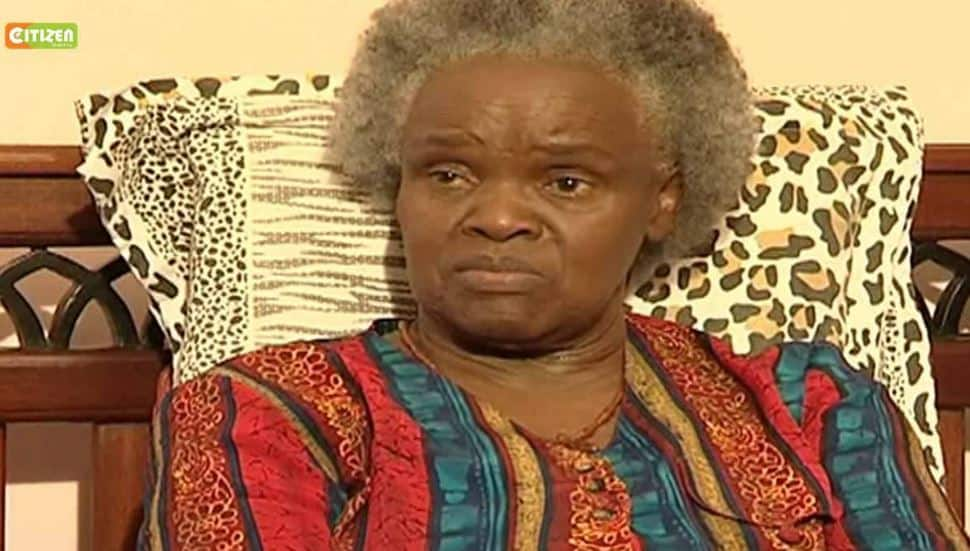 The husband also got married to another woman and has never legally divorced her, so according to the law the two are still married.
As if her husband leaving was not enough, her house was repossessed by Housing Finance. The father of her kids had apparently taken a loan to purchase the house. However, Elizabeth maintains there was no loan and this was just a ploy to make her homeless. Housing Finance (HF) sold the house to another person. After nearly three decades of fighting for her house, the courts ruled in her favor.
According to Business Daily, the judges cancelled the transfer of Loresho property and asked HF group to reimburse Mugo Muiru the purchase price without interest. Mugo had bought the house in the 80s at kes1 million but now it is worth much more than that. They also ordered HF group to take care of the legal fee of Elizabeth that had accumulated over the years, money she is yet to receive a few years after the ruling.
The mother of three has had very minimal contact with her children and has met them individually at least once. However, she says they are aware that her doors will always be open to them.
Career
The mother in law actress is a retired teacher. She first taught Mary Leaky school before being transferred to another school and given the role of principal.
Later, she left the job and went to pursue a post graduate diploma then began teaching in teachers' training institutes. In the late 90s, she retired from her teaching career.
In 2008, she appeared on Kenya's screens as the lead actress in the then new drama series "Mother-in-law." For the past 12 years she has aced her role and continues to do so.
Parting shot
The 78-year-old has aged gracefully despite all the challenges she has faced in life. She has managed to do this by eating healthy and taking vitamin supplements. Her major sources of income come from her pension, salary from Royal Media Services and a farm she inherited in Kitale. (Source: interview with Japanni Massawe on Radio Jambo)