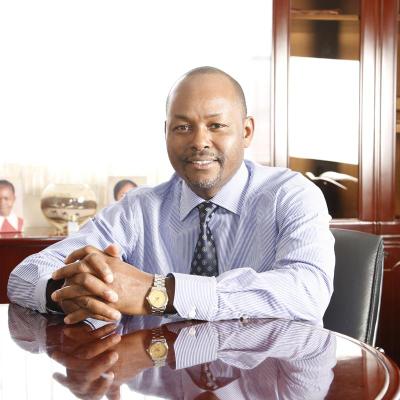 The Nairobi Women's Hospital (NWH) was founded in 2001 by Dr. Sam Thenya. The 479 bed capacity hospital has since grown to have nine branches located in Hurlingham, Adams, Ongata-Rongai, Kitengela, Nakuru Hyrax, Nakuru CBD, Naivasha, Meru and Mombasa. NWH has a charitable trust-Gender Violence Recovery Center (GVRC)-that  provides both mental and physical care to rape and domestic violence victims unable to afford treatment.
GVRC gives emotional, physical, sexual and psychological medical support to survivors of Gender Based Violence (GBV). Since its establishment, the center has catered for more than 40,000 survivors. Their focus on women's health has given them an edge over others. The GVRC has been credited for being one of the driving factors in the National Legislation enactment of the Sexual Offenses Act 2006 policy and successfully lobbied for the introduction of GBV studies into the Bachelor of Science- Nursing degree curriculum.
Here is the story of Dr Sam Thenya:
Dr. Samuel Maina Thenya 
According to his LinkedIn profile, he is a medical doctor, an entrepreneur, a motivational speaker, coach and mentor to many budding entrepreneurs. He offers guidance to a number of upcoming entrepreneurs and helps some of them by investing in their businesses or helping them raise funds by debt or equity. He also owns a mall in Kilimani.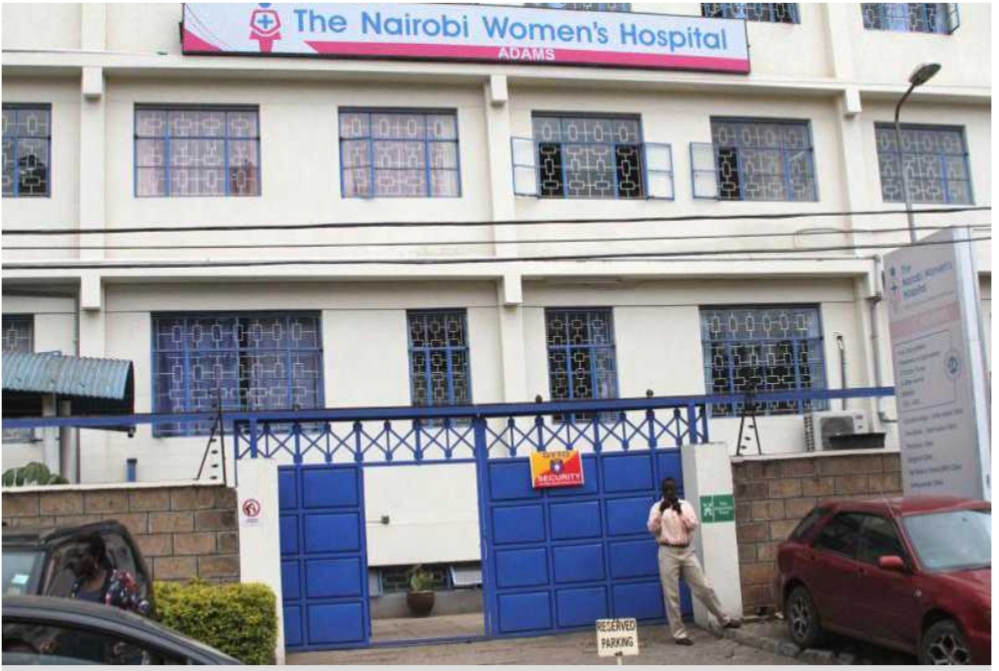 Founding Nairobi Women's Hospital
The hospital was birthed by Dr. Thenya out of the need to address the many cases of GBV. Meeting a woman who had been a victim of gang rape touched him deeply. The battered woman was in urgent need of treatment but had no money to pay for it. This made him think of establishing a center where women who are victims of abuse are treated for free.
He pitched the idea to his employer who rejected it and told him to open his own hospital and take the idea there. This triggered his decision to open the hospital at the age 31, breaking away from formal employment to start his own private hospital.
"So you need some certain trigger, madness or passion. It can never be about money. You must have a passion for something. I was so determined and everybody thought I was going crazy. So, it was lonely, but I was determined to make it work," he said in an interview with Business Daily.
Purchasing Hurlingham Hospital
In 2000, he came up with the idea of purchasing Hurlingham Hospital which was being auctioned. He could not raise the full amount so he got other investors to put in the money and take a share of the repainted hospital's ownership. He gave up 40% of the hospital and got US$50 million to buy the assets of the hospital.
In 2009, he bought Masaba hospital in Adams Arcade and that became the second branch of Nairobi  Hospital.
The hospital has grown to include the Nairobi Women's Hospital College established in 2008. The college was  approved by the Technical and Vocational Education and Authority of Kenya (TVETA). It was accredited in October 2011 by the Nursing Council of Kenya (NCK) to train nurses under the Kenya registered community development programs. It has so far trained over 300 health workers.
Background 
Dr. Sam Thenya was born in 1968 in Nyakihai, Murang'a county. His dream was to become a pilot but he ended up becoming a doctor. Born the seventh in a family of eight siblings, his father instilled in him the importance of academics. He did his A levels at Alliance High School before proceeding to the University of Nairobi to pursue medicine.
As a young doctor in training, he led a strike at Nyeri Provincial General Hospital in the early 1990s. The strike fixed the issue of bad working conditions for medical  practitioners.
"We were made to circumcise boys, perform surgery and conduct deliveries without gloves. That was unacceptable by any standards. I am not one who stands by and watch things deteriorate," he told The Standard.
Owing to his Leadership skills, he received the Eisenhower Fellowship Award in 2008 and Kenya's 2010 Health Professional of the Year Award.
He sold the Nairobi Women's Hospital and stayed on as Director of Strategy.
RECOMMENDED ARTICLES:
Personal Life
The acclaimed doctor is married to Dorothy and the couple were blessed with two daughters, Wakarima and Wanjiru.
Challenges 
In 2005, Dr. Sam Thenya told BD that they faced one of their major challenges after their blanket bank Daima collapsed yet they had just issued suppliers cheques.
The NWH has at times found itself in hot waters over their treatment of patients. In 2012, the hospital trended as socila media users accused the facility of sacrificing patients. Dr. Thenya said he tried to explain but all he got was bashing.
This was after text messages were leaked online that seemed to suggest a senior doctor at the facility urging doctors to increase admissions of patients so as to hit their target. In a different text, it seemed as if he was reprimanding them for admitting only two patients while many were discharged.
"Let us increase Speed 2 admissions against 13 discharges at this hour, not good," read one of the texts.