Deputy President William Ruto has asked Kenyans to vote for him to serve for only one term, adding that after five years, they will decide whether to add him an additional five years or look for another person depending on his performance.
While revisiting remarks by President Uhuru Kenyatta, who previously said he will serve for 10 years and hand over to him to also serve for 10 years, Ruto appealed to Kenyans to give him one term.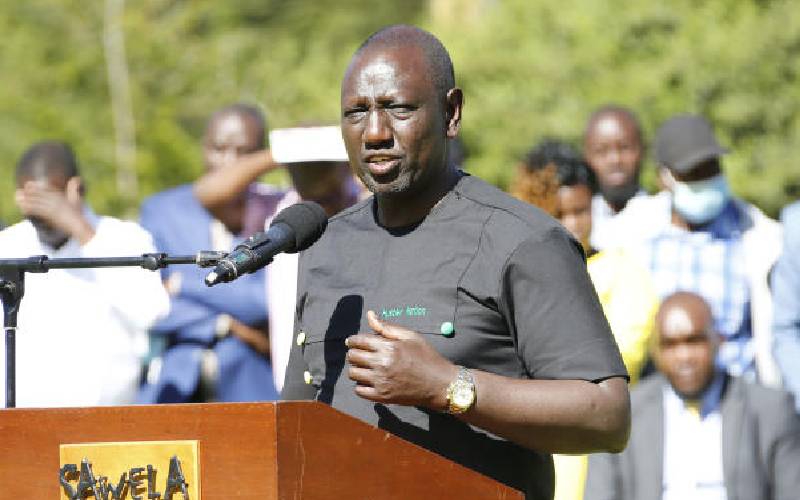 "Tumekua na mjadala ambayo rais wetu alituambia yake kumi na yangu kumi. Lakini mimi sitaki kumi, nataka tuandikiane hii ya miaka tano kwanza. Nikifaulu kufanya kazi kwa hii miaka tano mniongeze ingine. Nikishindwa mtafute mtu mwingine," Ruto said while meeting Nyeri residents on Monday.
Ruto, however, exuded confidence that he will deliver on his mandate if given the one-term. He said his performance will lead to voters giving him a second term in office.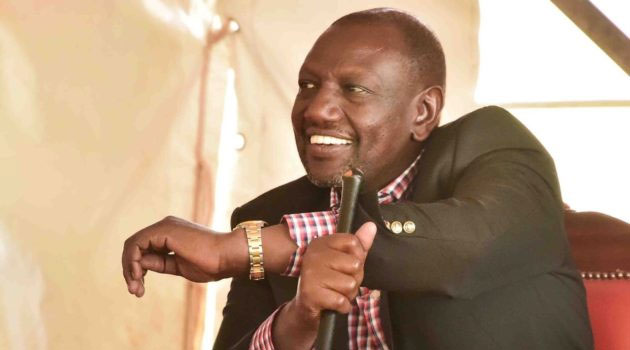 The DP pitched a tent in Nyeri county where he held meetings with area residents to listen to their grievances that they want his government to prioritise once elected.