Karen Nyamu, a city lawyer and senatorial aspirant has announced the birth of her third child, confirming Kikuyu secular singer Samidoh is the father.
"Grateful," she captioned the shot of the little one's hand, "We give you all the glory."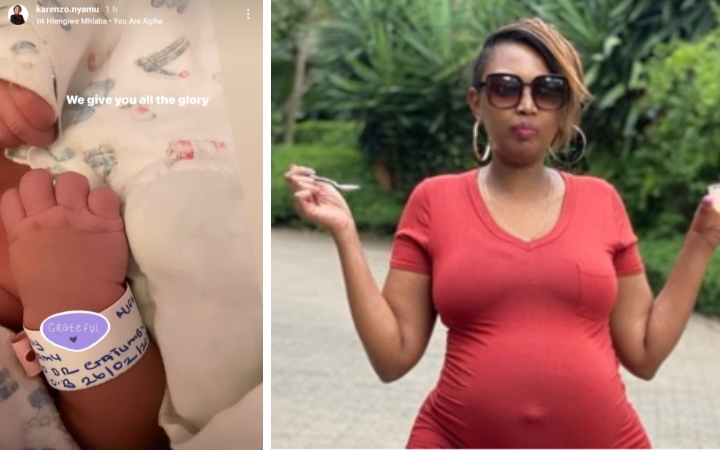 Per the details on the newborn's hospital bracelet, the baby girl was born on Saturday, February 26.
This is the lawyer's third child after a boy and a girl.
The announcement comes close on the heels of Nyamu's baby shower 10 days ago which was attended by close friends and family at an undisclosed location.
While describing it as "nice and intimate", Nyamu took to Instagram to share shots of the gold-and-white themed event, further thanking her girlfriends for pulling off the surprise.
"Yesterday my day 1s did the thing. I was dozing off at antenatal clinic and I couldn't wait to get home n sleep," she narrated.
"So when @bakhita_bakhx tried to sneak in her "Tuesday plan" I was having none of that!! Hahaha haikua rahisi but nilifika to my beautiful surprise baby shower."
She added: "It was nice n intimate n made me reflect, these girls have been involved in all my 3 baby showers. Going all out n gifting me. Of course nililia hahaha hio ni standard."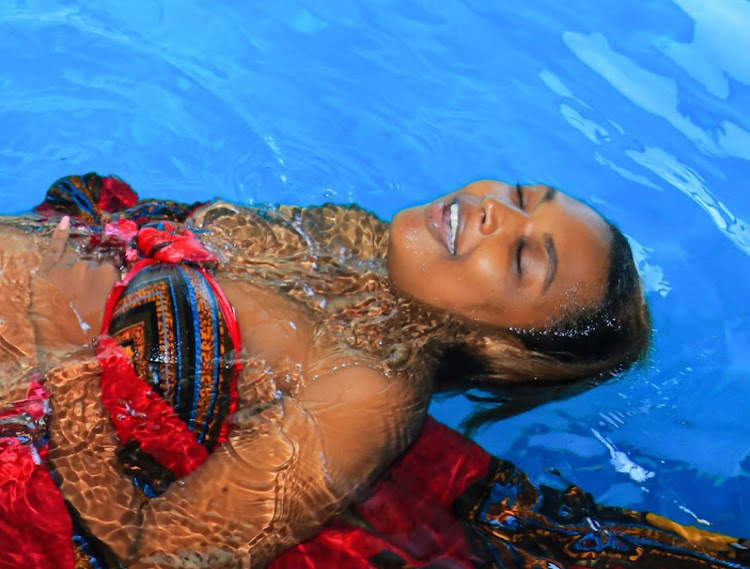 In an Instagram livestream in August last year, the then-pregnant Nyamu claimed local Kikuyu singer Samuel Muchoki, alias Samido, with whom they have another child together, is the father of the baby.
The pair's relationship is rocky; she further told followers that the two were not on good terms then, further accusing him of battery.
​​"My hair has been pulled you guys and I am just three months pregnant, imagine. He knows I'm pregnant and still beat me up," she said.
The singer has been quoted before as saying that the two are co-parents.
"​​She is the mother of my child. Life has taught me that when you find yourself in a hole stop digging. Stop figuring out how you will get out," said Samidoh.
"People assume they know everything about me. I do not need to explain