Kamene Goro says her bae is a very private person hence she can't introduce him to the public. The Kiss FM host says that part of her life will remain private for as long as she can keep it private.
Speaking during an interview with Nicholas Kioko, Kamene shared,
'I am not engaged to be married. I have a ring because I have been taken off the market.Ni kama kuna deposit imelipwa. It's a guarantee of sorts. He is a very private person.'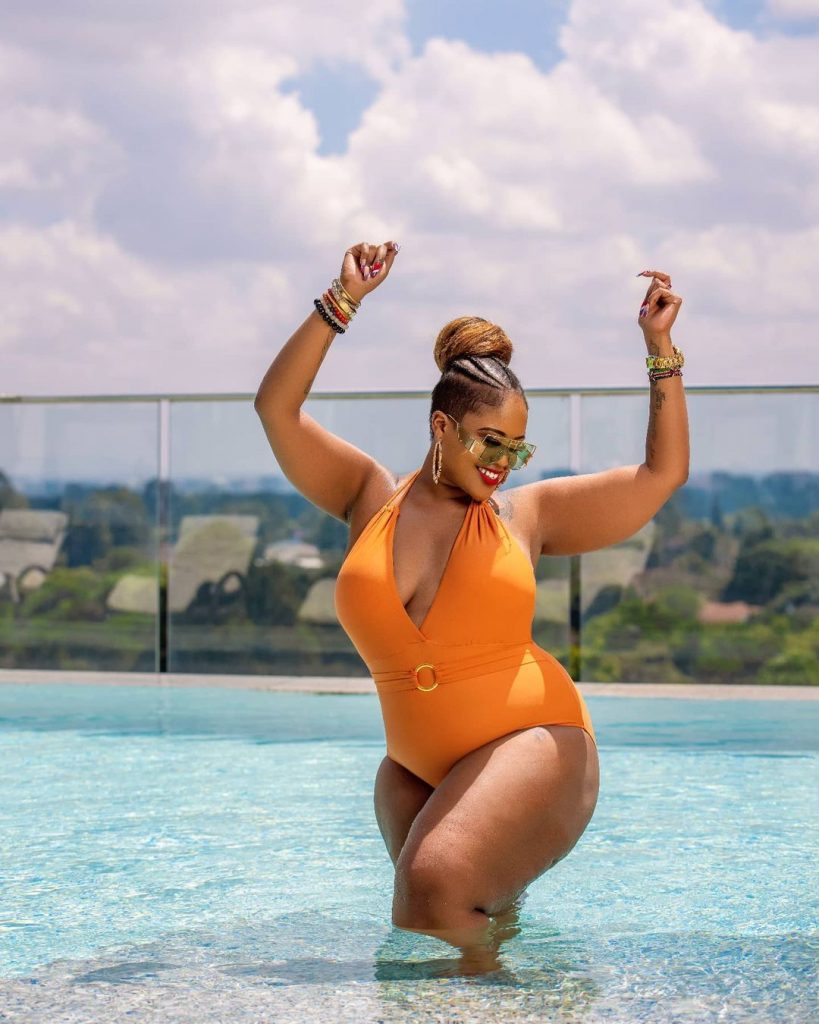 Kamene says netizens are very quick to bash people hence she has chosen to keep things under the water.
'I wish Kenya was more welcoming to people's lives. People want to know what is going on in your life but not for good reasons.'
Kamene says she loves her space adding people should not assume she is not a celebrity.
'I am not a celebrity I just got a job that came with its own level of collateral damage. Social media is so toxic, if you want to share information you can't.'
On how she feels working with Jalang'o, Kamene responded, 'Jalang'o is the best person to meet at the start of your day he is very energetic.'
Kamene was in the past married to a Tanzanian man before the two got divorced a few years ago.