The family of Tanzanian rapper-turned-politician Joseph Haule alias Professor Jay, has dismissed claims that the artist is dead, asking his fans to ignore the rumours.
Jay has been fighting for his life in hospital for the past three weeks.
The rapper's younger brother Black Rhyno told Global Publishers that;
"It is a lie. He is not dead. Let us stop saying things that are not true."
A Tanzanian politician by the name, John Heche, also shut down the rumours in a tweet that read;
"Habari kuhusu prof Jay ni za uwongo zipuuzeni." (News about Prof Jay are not true)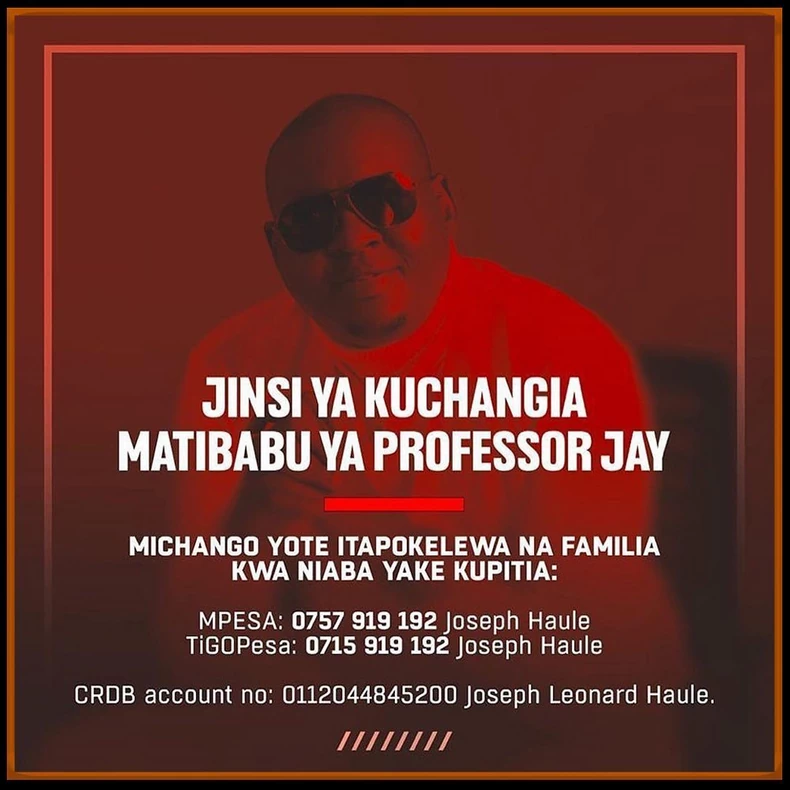 Jay is said to be suffering from High BP and was also alleged to be battling Covid -19.
The ex-MP is currently undergoing dialysis as his kidneys have been affected. Reports indicate his health is deteriorating fast but he is fighting for his life.
Speaking to the press, fellow musician Ambwene Yessayah, better known by his stage name A.Y said,
"There is progress but let us keep praying for our brother Prof Jay's full recovery. For now, the family has opted not to make his ailment public but all this will be disclosed in due course."