Ruth Karauri, a Kenya Airways (KQ) pilot, has spoken out about how she flawlessly landed the KQ100 plane in the United Kingdom during Storm Eunice.
The captain said that the plane faced high gusty winds at the popular Heathrow Airport in a video recording released by the national career on the morning of Sunday, February 20.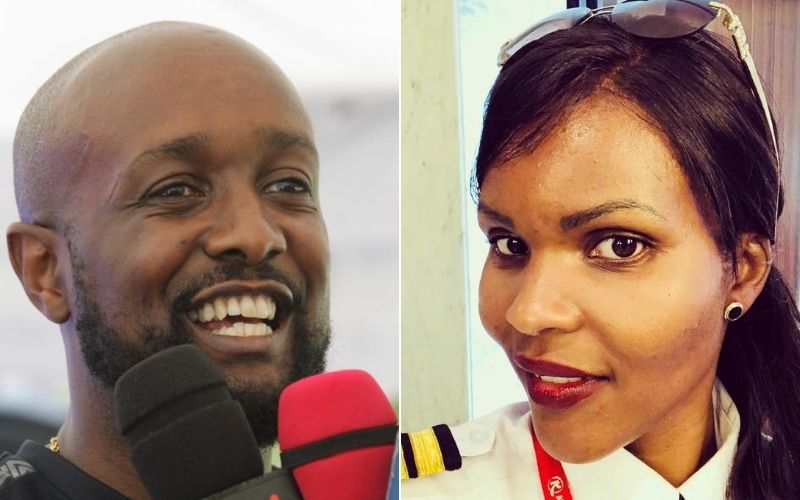 She went on to say that she was able to navigate the conditions in part because of the training she received from Kenya Airways.
"This is Captain Ruth Karauri of the now famous KQ100 at London Heathrow. With me is my first officer of the day, Ayoob Harunany. We had the pleasure of encountering storm Eunice at London Heathrow yesterday (Friday, February 18). We were landing on the Westerly Runway into Heathrow.
"The flight conditions were strong gusting winds and it was quite a bumpy ride. However, thanks to the training we have had at Kenya Airways, particularly in the simulator, it prepared us for such a scenario. We used all our training expertise and skills that we have managed to learn over the years at Kenya Airways and we handled the learning expertly. It was a pleasure flying all our amazing passengers into London Heathrow yesterday," she explained.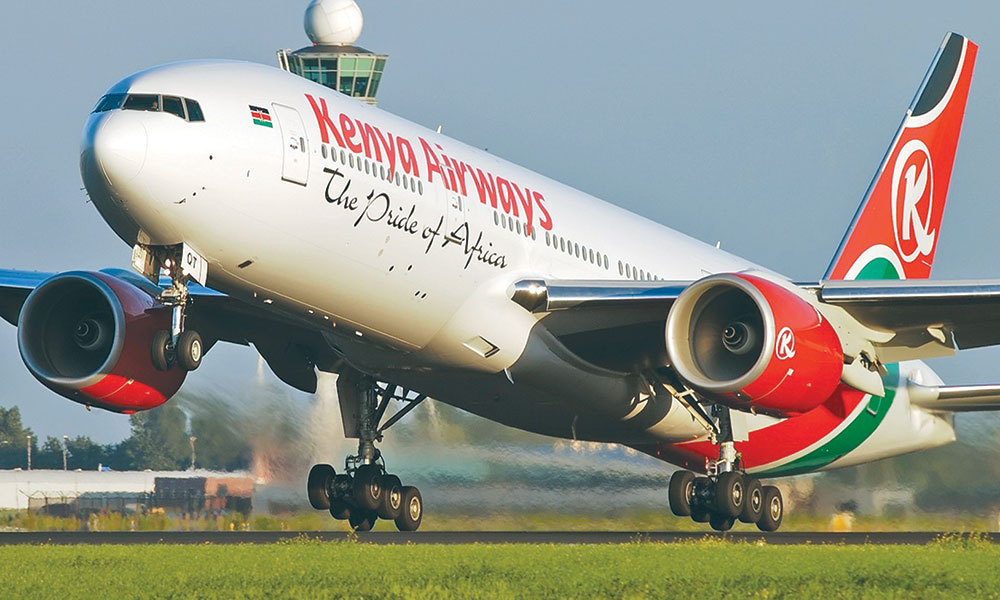 Her accomplishment drew the attention of leaders, including Central Bank Governor Patrick Njoroge, who praised her.
"You've seen the videos of planes struggling to land at London Heathrow Aiport yesterday with Storm Eunice. The exception was KQ's Captain Ruth Karauri who landed the 787 like a boss! Congrats Captain, and first officer Ayoob Harunany," stated Njoroge.
"Hongera (congratulations) Capt. Ruth Karauri on the successful landing in Storm Eunice," applauded UK's High Commissioner to Kenya Jane Marriot.
Jerry Dyer, an aviation enthusiast, was the first to record the initial tape, which showed the flight maneuvering through the difficult conditions.
Capt. Ruth Karauri, skillfully landed KQ100 B787 amidst Storm Eunice at Heathrow Airport together with First Officer, Ayoob Harunany. #ThePrideofAfrica is proud of you. #StormEuniceLondon pic.twitter.com/ddhtEkcqnD

— Kenya Airways (@KenyaAirways) February 19, 2022