Deputy President William Ruto has responded to remarks that the 2017 election was rigged in the favor of the Jubilee Party.
Speaking in Nakuru County, Ruto said that the accusations by Murang'a Woman Representative Sabina Chegeare are a scheme by Azimio to orchestrate violence, saying, "we will not accept that."
Murang'a Woman Rep Sabina Chege remarks that the 2017 election was rigged in the favour of the Jubilee Party.
"Kuna mama moja wa Azimio alisema mimi an Uhuru tuliiba Kura 2017. Nataka Niwaulize nyinyi watu wa Nakuru, kuna kura ya mtu mliiba? Si mlitupigia kura? Hakuna kura ya mtu tuliiba. Watu wa Azimio waache kutisha watu na maneno ya kuiba kura. Mimi ndo nilisimamia maneno ya kura. Hakuna kura ata moja ya mtu Uhuru aliiba," he said.
Loosely translated as, "There is one woman (Sabina Chege) from Azimio who said that Uhuru and I stole votes in 2017. I want to ask you the people of Nakuru, were your votes stolen? Did you not vote for us? We did not steal anyone's votes. The people of Azimio should stop threatening people with accusations of stealing votes. I was in charge of the election and Uhuru did not steal anyone's votes," Ruto said.
Chege on Thursday stirred controversy when she made remarks that appeared to address vote-rigging claims.
While urging residents to register in large numbers as voters so that they can vote in ODM leader Raila Odinga to be the fifth President, Chege ended up saying:  "Kule central nimeskia hapawengine wakisema hapa tuliwaibia, kuna kaukweli kidogo. Lakini mjue kama tulijua kuiba si ata hii tutafanya nini…alafu.. alafu".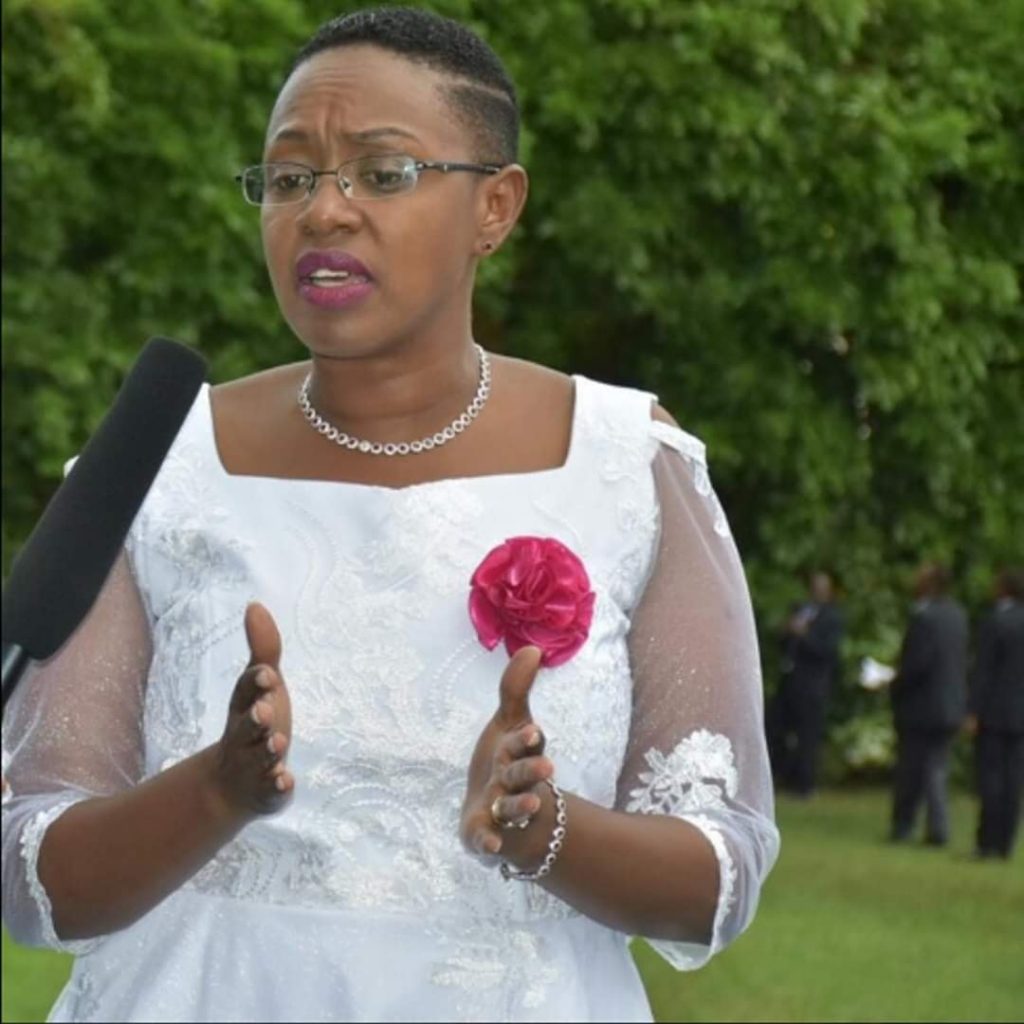 Loosely translated as, 'In Central, I have heard here some people saying that we stole from them. There is some truth in that. They should know that if we knew how to steal then, why not in this? Will we not do something… then… then..then".
The lawmaker went on to say that ODM Raila Odinga has gained the support of people all over the country who are not afraid to go above and beyond for him.
"Wanafikiria hao ndio wajanja, lakini sisi tuko na watu. Na baba ametemba kwa watu na amekua the people's project na tunataka akue the people's president," she said.
Loosely translated as: "They think they are clever but we have people. Raila has been people's project and we want him to be people's president".