A 25-year-old man suspected of murdering his intermittent girlfriend, 24-year-old Everlyn Wanjiru on New Year's Day, has been arrested by police.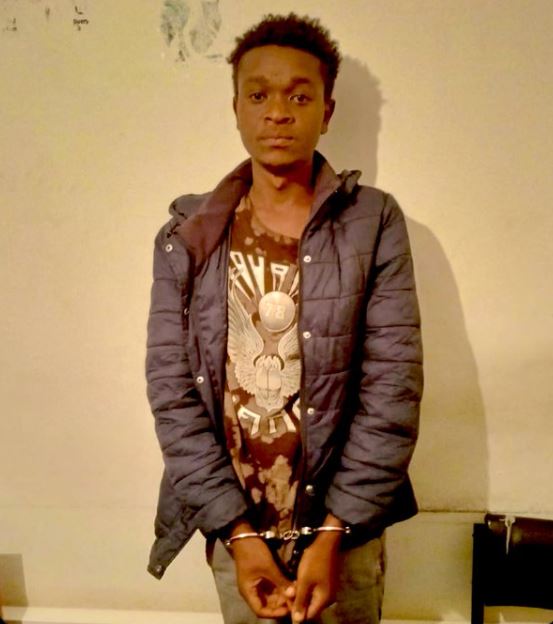 The suspect, Brian Waweru, was nabbed in Ndenderu Township by sleuths on Wednesday afternoon following the discovery of the deceased's corpse in his house on Tuesday evening.
Waweru has since confessed to killing his girlfriend and has even led detectives to where he disposed the murder weapon.
According to police reports, the pair had not been in talking terms since October 2021 after Waweru allegedly assaulted the deceased. Following the incident, Waweru was arrested by detectives based at Thindigua Police Station, after which he was presented before Kiambu Law Courts where he was released on bail.
According to the deceased's father, Waweru's family approached him multiple times seeking an out-of-court settlement which he turned down owing to the fact that the suspect was a repeat offender with a pending defilement case.
Soon after, Waweru was however able to convince Wanjiru to forgive him and the pair began seeing each other again.
 "During the Christmas period, Waweru cajoled his estranged girlfriend into rekindling the dying embers of their once blissful union and love won. They reunited, partied and made merry together during the Christmas and New Year period," the Directorate of Criminal Investigations (DCI) said in a statement.
"A neighbour remembers seeing the two as they entered their rented one bedroom house on January 1st. That was the last time that Everlyn Wanjiru was seen alive."
The deceased's body was discovered by Waweru's aunt who told police that the suspect's mother, who is abroad, sent him upkeep money regularly which he shared with his extended family.
"She therefore passed by Waweru's house at around 7:50pm and found the door locked. Using a spare key to the door, she opened it only to discover the deceased's decomposing remains covered with a duvet. Waweru had already taken flight," the DCI added.
The suspect is currently in custody and will be arraigned in court on Thursday to answer for the murder charge.