Super Metro Company Limited is undoubtedly the most loved Matatu Sacco in Nairobi for streamlining the chaotic public transport industry in the city and making sure its customers are served with utmost professionalism.
Super Metro is a transport company that has public vehicles plying along Kikuyu Route 105, Thika Road, Juja 236 to Makongeni 237 and Ngong to Nairobi CBD Route 111.
In an industry often marred by unruly behaviour and recklessness, the company has managed to set itself apart and create a niche that commuters have come to love and admire.
Nelson Mwangi, who has been the chairman of the firm since its inception in 2013, disclosed that its main objective was to change how the transport industry had been perceived over the years.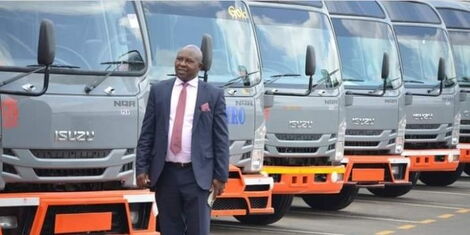 Hence, Mwangi and 13 other directors, came together with a common goal, 'to do business and change the sanity of the industry.'
Their first order of business was to create rules and regulations that would govern their employees, specifically, their drivers and conductors.
Afterwards, a panel of interviewers was selected and the enrolment began. Those who passed the interview were called in to start the work but were handed a three-month probation period after which their performance was assessed.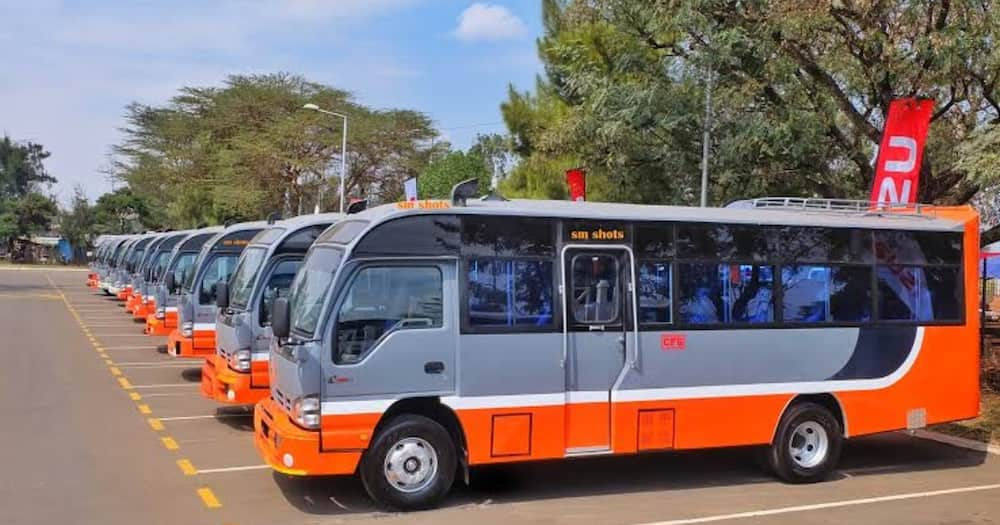 The enrolment process has remained constant over the years and has been a guiding principle to all employees.
"Most drivers feel super metro is a school because of the rules and regulation. Drivers and conductors make an application, they bring all requirements and we set a date for an interview.
"We don't just handpick them. They must have all the requirements," Mwangi stated.
Additionally, employees caught up in disciplinary issues have to face a panel which in turn decided whether or not they will stay in the company or leave.
"Maybe a conductor has overcharged, been rude to a customer, ferrying excess passengers or when a driver has been found overlapping, driving under the influence etc, we take action against all that.
"We believe in giving the best customer services," he continued.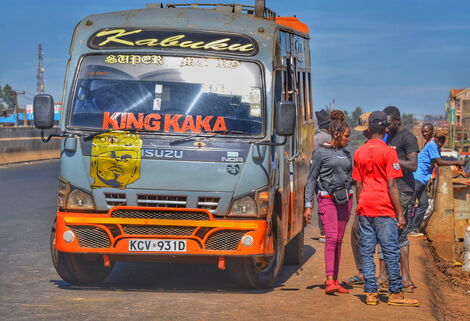 Mwangi, a Form Four drop out, intimated that the 'from grass to grace' phrase perfectly fit the description of what his life had been. In fact, he attributed his success to God's favour.
Though Mwangi passed his exams with flying colours, his parents were not able to cater for his school fees, hence, he had to drop out.
"I was brought up in a very poor family. Coming to Nairobi to look for a job was not easy and at one point I had to roast maize in Eastlands near Makadara law courts."
Mwangi would then clinch an opportunity in the hospitality industry where he started off as a lift attendant.
He did his job so perfectly that by the end of his career in the industry, he had climbed up the ladder to become an operations manager.
While still working in the hospitality industry, Mwangi bought some PSV vehicles, which he would run on the side. Afterwards, however, he quit his job and went into the matatu business.
"I owe everything I have to God," he said.
Asked whether he would want to venture into politics in the future, following the numerous calls by netizens, Mwangi stated that he would not mix politics and business.
"I am a businessperson who believes in doing business without mixing it with politics because I don't want to lose the focus. I want Super Metro to outlive us," he concluded.