NTV presenter Amina Abdi Rabar has responded to claims of being worst toxic collaugue at work places than Miss Mandi Sarro.
It all started when Miss Mandi trended after her former colleague, Koome Gitobu, revealed how she was mean to him the entire time they worked together and The Trend show host was not spared when the topic heated up.
Just sitting here watching the person who constantly terrorized & brutally bullied me the entire time we worked together talk about accountability. https://t.co/WO0mplg6UQ

— Koome Gitobu (@KoomeGitobu) January 19, 2022
The topic was also accelerated after 34-year old DJ Lithium of Capital FM took his own life at his workplace. Amina and Mandi both worked for the radio station.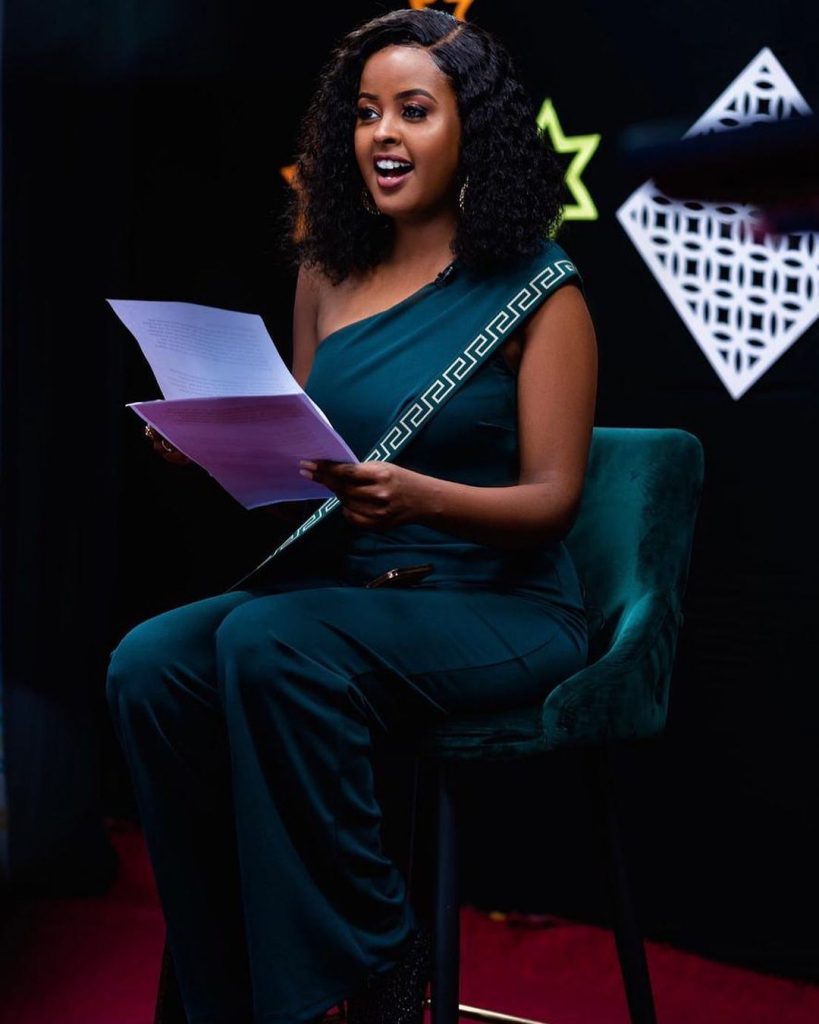 Speaking during the Trend show on Friday, Amina denied claims that she is toxic but went on to apologize to those who felt that she treated them inappropriately.
"This week has not ended well for me and some of the names in the industry. It was very unfortunate that my name was dragged and pulled among people who had a lot of receipts and proof that you know they are not easy to work with.
"If there is anyone out there who  I have encountered who felt that I was mean or I didn't give them the kind of reception they expected that I apologize for but toxic I am not and I just show people a lot of love," Amina said.
"If there is anyone who I've ever given the kind of reception they didn't expect, I apologise but am not toxic."
Tv presenter Amina Abdi Rabar speaks out after Netizens went after her for allegedly being toxic.

🎥 NTV KENYA pic.twitter.com/YLbIRT7mFQ

— Mpasho News (@MpashoNews) January 21, 2022
The tweet by NTV on Amina's apology was however deleted with KOT suggesting that maybe she bullied NTV to delete the tweet.
Another user went for Cindy Ogano, a panelist on The Trend Show for defending Amina threatening to make her also a subject.
"You delete we post Rules are Rules KOT we attack Cindy at sunrise who's defending feminist Amina "You are You" and she has apologized with a "But" let's not forget we have an assignment on MJ tomorrow at Amerix group of schools," DJ Harrylez tweeted.