Garissa Townshipt Member of Parliament Aden Duale has reprimanded former Mungiki sect leader Maina Njenga over booing witnessed at Deputy President William Ruto's tour of Laikipia on Tuesday, December 7, 2021.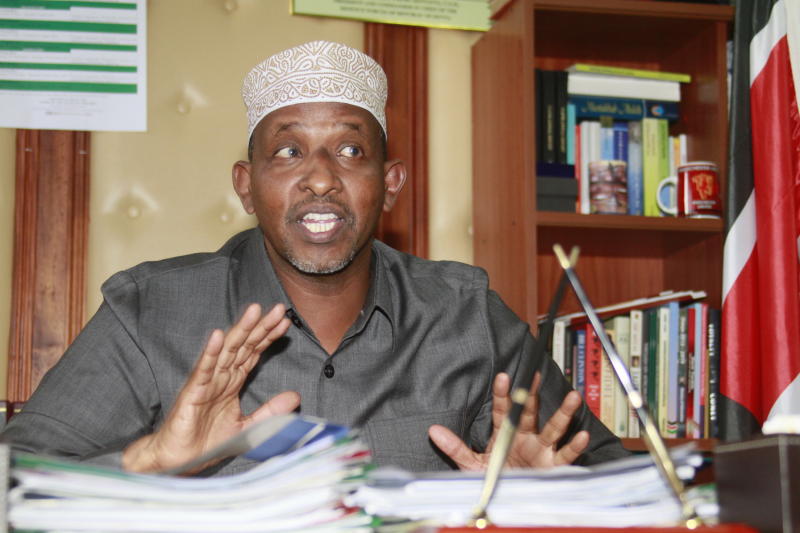 Speaking during an interview with NTV on the night of December 7, Duale stated that UDA will not allow a person such as Njenga to join the ranks at the party.
Duale accused the former Mungiki leader of instigating violence.
File image of former Mungiki sect leader, Maina Njenga. |Photo| Courtesy|
"Maina Njenga and his militia Mungiki have no place in the legislature, they have no place in the politics and I want to see how the security agencies will deal with him after how he conducted himself today," Duale said.
The former Majority Leader stated that Njenga's actions during Ruto's Laikipia tour are unlawful, and urged security agencies to take action.
"Today is a very sad day; the Ministry for Interior must deal with Mungiki. Mungiki cannot be a player in our political arena," Duale said.
He proceeded to name occasions where Njenga was denied party nomination tickets, stating that he is unfit to be a leader.
"I remember Maina Njenga was denied a ticket by President Kenyatta for in 2002 to run on KANU, he denied him a ticket of TNA on 2013, and even told us URP don't give him a ticket. In 2017, he denied him a Jubilee ticket," Duale stated.
The Garissa MP took a swipe at ODM, stating that Njenga should instead join the Raila Odinga-led party because "that is where he belongs".
Duale argued that Njenga's actions are similar to what happened to DP Ruto in Kondele during his tour of Kisumu.
"I saw when there was a problem in Kisumu, I could see Maina Njenga drinking lucozade.. the heat was too hot for him, but I am sure of the revival of the people of Mt. Kenya playing politics," he said.
"But Maina Njenga is joining ODM, ODM has got a certain DNA of violence, I think he is in the right place he can go to Kasarani on Friday and join ODM but not UDA, we cannot allow him," he added.
DP Ruto clashed with Njenga in Laikipia which resulted in a group of rowdy youth heckling at the DP during his address.