Newly-appointed Communications Authority (CA) Director-General Ezra Chiloba has said he is focused on the task ahead of him, despite the backlash he's faced following his recent appointment.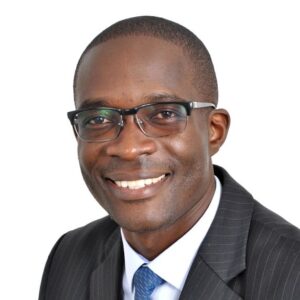 In an interview with the Daily Nation, Chiloba noted that after leaving IEBC, he had enough time to prepare for his next challenge, adding that he is more than ready to take over the leadership of CA.
"Where I am right now, I am focused on the future…For three years, I had a great time to reflect, learn and prepare for the next challenge. I can now state that my sword is sharp; my heart satisfied; and my faith sure about the challenge ahead," he told the local daily.
Opening up on his main priority as the new leader of the Communication Authority, Chiloba said top on his list is remodeling the agency to be on the forefront on matters technology.
"(I plan to build) a regulatory institution that is responsive to the challenges and opportunities that the 21st century brings forth, given the ever-changing ICT space. The idea is to ensure that Kenya is at the forefront of the fourth industrial revolution," he said.
Former IEBC CEO Ezra Chiloba. [Photo: Courtesy]
On Tuesday, the Communication Authority of Kenya announced Chiloba's appointment adding that he will serve for a four-year term.
"The appointment follows a competitive recruitment process to fill the position left vacant with the retirement of the former director-general, Mr. Francis Wangusi.
"Mr Chiloba is a policy consultant and principal partner with Chil and Kemp and an Advocate of the High Court of Kenya. He is the immediate former Chief Executive Officer of the Independent Electoral and Boundaries Commission," part of the statement read.
The appointment elicited backlash as netizens questioned criteria used in the appointment, considering that Chiloba was exiled from IEBC.
Reacting to the appointment, ex-IEBC Commissioner Roselyn Akombe noted that: "And with the appointment of the new CAA Director General, 2022 is sealed."
Senator Mutula Kilonzo said: "The eye for servers ! Congratulations Ezra Chiloba."
Miguna Miguna said: "The appointment of Ezra Chiloba as the head of the Communications Commission of Kenya that controls Kenya's airwaves is a declaration of waron Kenyans by despot Uhuru Kenyatta. Freedom Fighters: Mobilize! Organize! Revolution is coming!"
Waikwa Wanyoike: Communications Authority (CA) is the organ that implements political decisions on internet, radio and TV shutdowns. 2022 being an election year, and with Uhuru's so invested in manipulating his succession… Is it an accident that Ezra Chiloba has been appointed DG of CA?