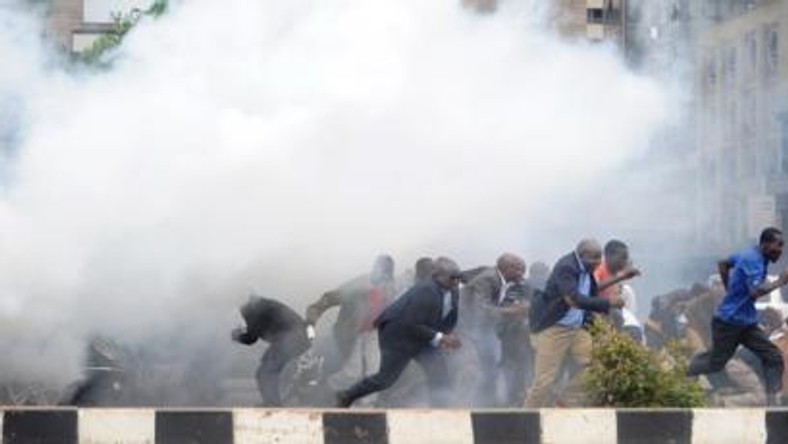 There was chaos in Kabarnet town, Baringo County after supporters of Deputy President William Ruto mounted protests over his alleged pending impeachment.
Police were forced to lob teargas at the protesting residents to disperse the growing crowds.
The police had been notified of the protests, however, the authorities denied a permit to the protesters.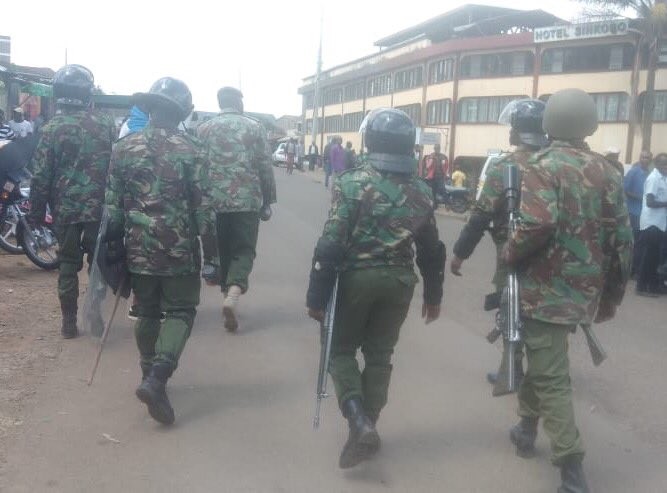 Anti-riot police. Scenes from Kabarnet after pro-DP Ruto supporters launched protests
Residents were also said to have been angered by the participation of their Woman Representative Gladwell Tungo in the motion against DP Ruto.
Ms Tungo was one of the MPs who read out a document titled "Statement on the Reprehensible Conduct of the Deputy President – H.E. William Ruto" during a press conference at the Serena Hotel on Wednesday.