Questions & gaps as police investigate mysterious death of Court of Appeal judge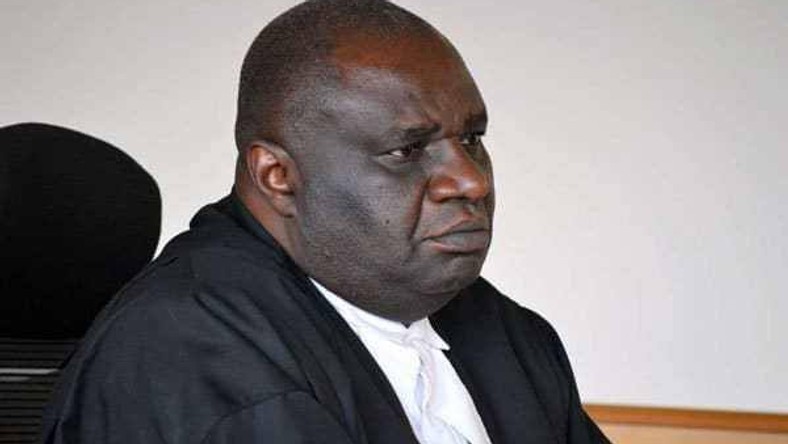 A post-mortem scheduled for Wednesday is expected to fill important gaps and answer lingering questions on the mysterious death of Court of Appeal judge, Justice Prof Otieno Odek.
Odek was on Monday found dead in a serviced apartment in Kisumu where he had been staying over the weekend.
The judge's naked body was found lying with his head up. Blood was reported to have been oozing from his private parts as well as from the ears. On his bed side was packet of sex enhancement drugs out of which three tablets had been used.
Police are still investigating the link between the sex enhancement drugs and the Justice Odek's death.
Detectives are keen to establish if the judge was alone at the time of his death and if there may have been foul play in his death.
The door in his apartment was locked from inside and had to be broken into after staff at the Kisumu Law Courts were unable to reach the judge.
A major question in the minds of investigating officers is how the judge obtained wrist bruises. A Judiciary staff who helped Justice Odek remove his lobe on Friday confirmed the wrist marks were not there.
There was no other indication of a struggle at the scene where the judge's body was found.
Phone records show that the last time the late judge picked his phone was on Friday night from a number saved as "Mama Nguo" believed to have been from a house help who usually clean his apartment on weekends.
According to investigating officers, her call to the judge was picked but the judge did not speak.
The Court of Appeal judge was a witness for the state in a case where Director of Public Prosecutions (DPP) Noordin Haji had charged city lawyer Prof Tom Ojienda with fraud involving payments from Mumias Sugar Company. Odek had been a partner at Ojienda's law firm at the time the payments were made.