The Saloon car plunged into the ocean on Saturday morning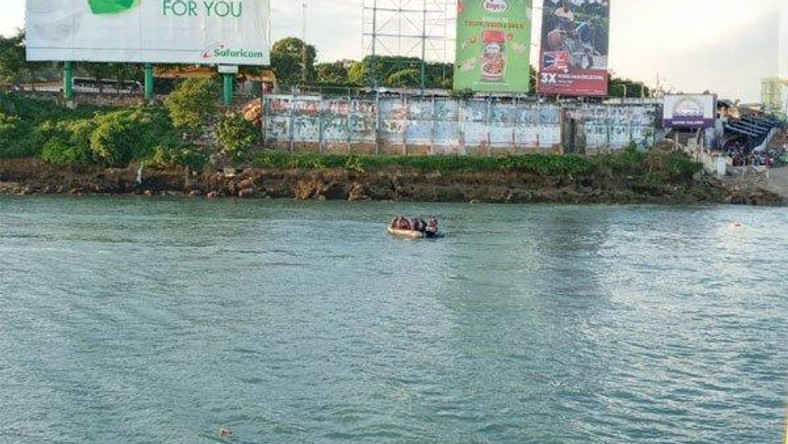 A rescue mission is currently underway at the Likoni Ferry Channel after a saloon car with unknown number of occupants plunged into the Indian Ocean on Saturday, 07 Dec 2019.
Confirming the incident which happened at dawn, Kenya Ferry Services (KFS) stated that the driver of the ill-fated car ignored its ramp controllers to stop and drove off at high speed, plunging into the ocean.
"It is with sadness that we would like to confirm that at around 4.20 AM on the mainland side of the channel, a motorist driving a saloon car whose registration number plate has not yet been established right away after purchasing ticket drove off to the ramps with high speed to the ocean even after being flagged by our ramp controllers to slow down and stop," stated KFS.
It was not immediately clear how many occupants were in the vehicle as well as the registration details are yet to be established.
Kenya Navy, Kenya police and Kenya Ferry Services responded swiftly to the accident with reports indicating that several people may have perished in the incident.
"The recovery operations is underway. Our heart, thoughts and prayers go to the family and friends of the lost lives. We will keep updated on the progress of the recovery," Kenya Ferry stated.