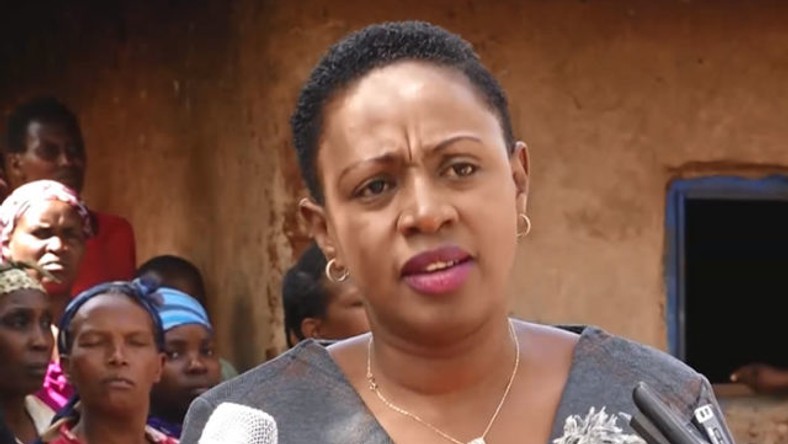 Drama ensued at a public event that was attended by Murang'a county Woman Representative Sabina Chege and Deputy President William Ruto with the disgruntled crowd facing the lawmaker head-on.
Trouble started when Chege who is allied to the Kieleweke faction of Jubilee defended President Uhuru Kenyatta's record amidst allegations that he has neglected his backyard while addressing a women empowerment event in Maragua, Murang'a County on December 6.
"Do you think the president lives in Somalia or Kenya, and do you think he doesn't know your problems?" asked the lawmaker.
She maintained that the President has not changed his mind aout his 2013 agreement with his deputy, insisting that the head of state has not stated anything to that effect.
"Has the president ever visited this place and told you had changed his mind over 2013 agreement? His stand remains the same,"
She also stated that the president will visit the area and engage directly with them to discuss matters affecting them.
Her remarks attracted grunts from the disgruntled crowd with some waving their hands to dismiss her.
Reading the mood of the crowd, the lawmaker quickly shifted the focus of her address, steering clear of the contentious issues and reaffirmed unity Jubilee party.
"We are no longer here or there, we are together in the government led by number one President Uhuru Kenyatta and his number two, William Ruto,"
Below is the video of how the event went down.