Jowie was transferred to Manyani Prison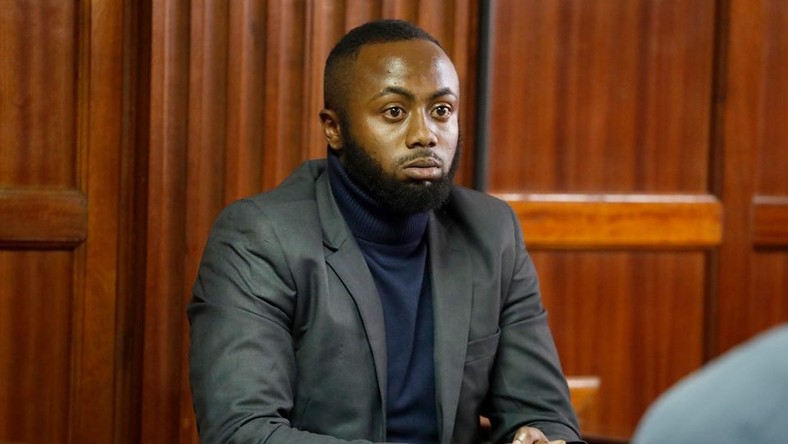 Julius Irungu father to Joseph 'Jowie' Irungu the main suspect in the murder of Monica Kimani has claimed that his son was threatened by a Prison Officer in Kamiti Maximum Security Prison, before he was transferred to Manyani Maximum Security Prison.
Jowie's father who visited him at the Manyani Prison in Voi said that he (Jowie) told him that a prison guard had threatened to hide him from his family.
Mr Irungu further disclosed that his son looked weak at Manyani because he had not had any meal, since being transferred to Manyani Prison on Friday.
"Since his transfer on Friday, Jowie was yet to eat. When I asked him why he had refused to have his meals, he told me that he had a gut-feeling his food was contaminated. He was in bad shape," said the father who spoke to K24 Digital.
Jowie Irungu's mother Anastacia reveals he was moved from Kamiti Maximum Security Prison to Manyani Prison
Transferred to Manyani
The news of Jowie's transfer from Kamiti Maximum Security Prison broke on Monday after his mother Anastacia raised concern, when she could not find him in Kamiti, following a visit.
She told reporters that she could not ascertain that Jowie had been transported to Manyani as the Prison officials claimed, saying that she would make the trip to find her son.
"It's like they want to do something to him. The prison officer says it's a normal transfer but our lawyer says he has never heard of something like that," stated Jowie's mother.
Joseph Jowie Irungu's transfer came a few days after Justice James Wakiaga set his bail ruling for February 13, 2020.