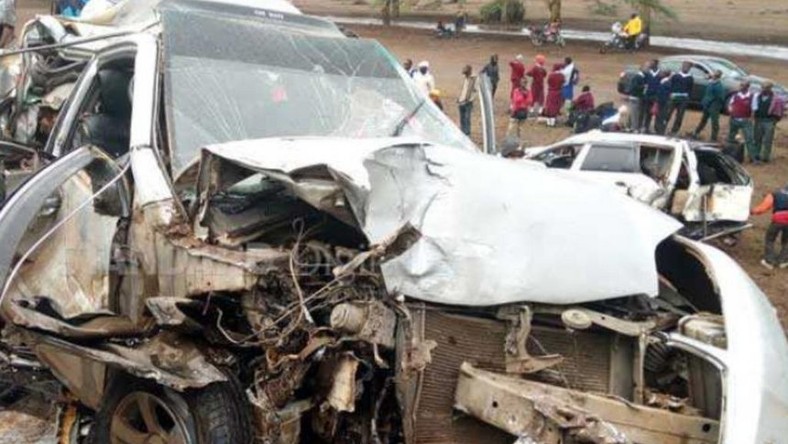 Five people have been pronounced dead following an accident along the Embu-Meru hihway.
The accident is said to have occurred after two 14-seater matatus collided head-on at Rupingaci bridge in Majengo.
Authorities were yet to announce the total number of fatalities and survivors, however, rescue teams responded at the scene to clear the wreckage within minutes of the crash.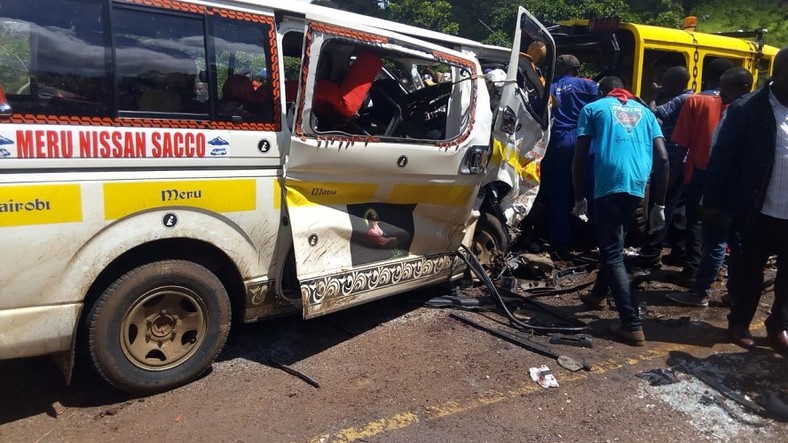 5 dead after two 14-seater matatus collide head-on along Embu-Meru highway
NTSA report on Kenya road accidents
The accident comes just a few days after the National Transport and Safety Authority (NTSA) announced that 2019 had recorded a higher number of deaths caused by road accidents compared to 2018.
According to the statistics compiled by NTSA, 3,123 people have lost their lives in road accidents between January and November 2019 compared with 2,827 people in the same period last year.
NTSA found that majority of road accidents are caused by road user behaviour where majority of fatalities are pedestrians.
NTSA also found that up to 83% of the people who die on Kenyan roads are men.
NTSA report reveals 80 per cent of accident victims are men, deaths at 3,123 in November