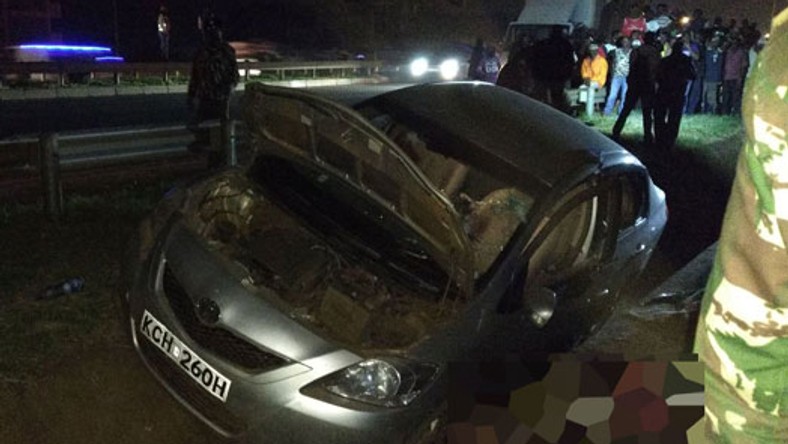 Drama ensued in Eastleigh after two police officers were dramatically arrested in a botched carjacking incident.
Detectives identified the two police officers caught in that shameful incident as Ali Shukri Galgalo from Quarry Police Post and Abdikadir Daiwo of Muthaiga Police Station.
Reports indicate that the plot began after the two officers called an Uber to take them to Pangani.
As soon as the taxi arrived, the two police officers turned against the driver and forced him to the backseat before beginning to make their way to an undisclosed destination.
Their plot was brought to an end after the speeding vehicle crashed along the way with the police officers attempting to escape on foot.
They were apprehended and taken into custody.
A statement from the DCI reads in part that "At Kilimanjaro round about, the vehicle crashed and stalled, forcing them to attempt to escape on foot but were quickly arrested".
The two are in legal police custody and will be arraigned in court on Monday.