Pastors caught pants down!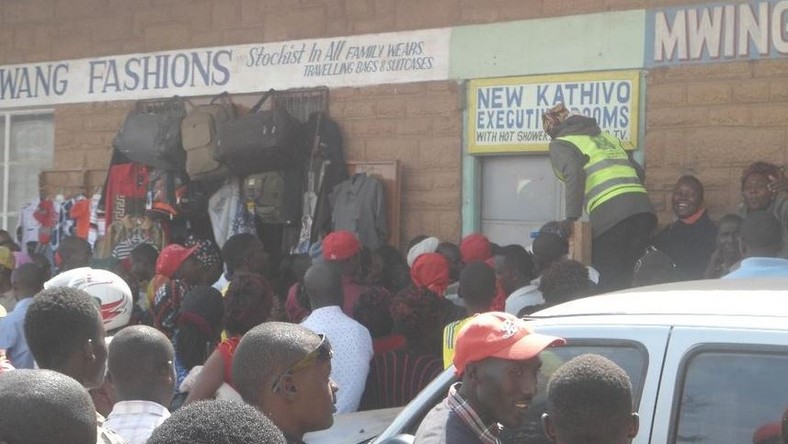 Drama ensued in Kakamega on Friday afternoon after two pastors were caught pants down literally, having sexual intercourse with two married women.
Residents who spoke to the press alleged that the two are notorious for wrecking people's marriages, leading many women astray and it was not a surprise when the proverbial 40 days reached.
The two 'men of God' had retreated to the same room to enjoy their time with the two married women when their happy moments were interupted by an irate mob in Imbiakalo Village in Malava, Kakamega County.
One of the two preachers managed to escape while the other was rounded up and frog-marched to Malava police post, where he is being detained.
The whereabouts of the two women remain unclear.
Residents condemned the actions of the two preachers who belong to Nazareth Winners' Church in Kakamega, terming it a "despicable and disrespectful" act.
"The pastors were having sex with my wife and the spouse of my neighbor. One of the said-preachers managed to escape, whereas the other was arrested. It hurts me that I found them engaging in intimacy in my house. That is despicable and disrespectful," said one of the women's aggrieved husband.
The incident caused an uproar among the local residents who blamed preachers for hypocrisy and wrecking peoples marriages.
"These pastors are baffling us by the day. As an elder in Kakamega, we have never heard of such incidents before. Two pastors, two married women, in one room? That is pure disrespect!" lamented yet another to a local media house.
It remains unclear the wrongs the arrested preacher will be charged with.