"Walivaa gloves wakaingiza vidole kwa sehemu zangu nyeti – Sonko troubles with EACC"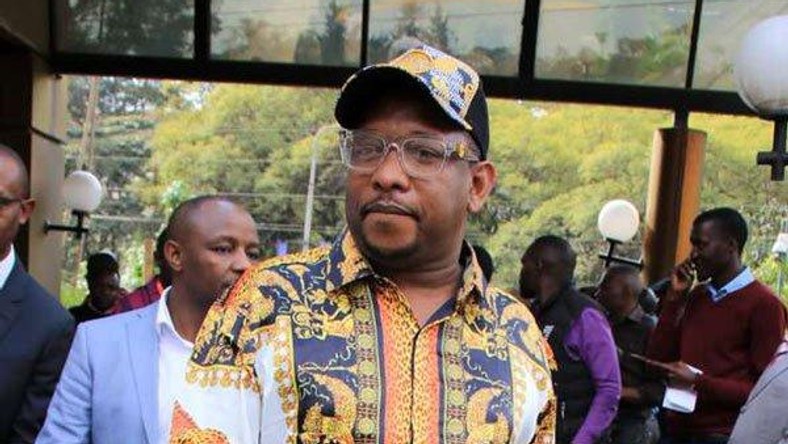 Nairobi Governor Mike Sonko has sensationally narrated how he was humiliated and threatened by EACC detectives investigating him on claims of corruption and escaping from prison.
Sonko narrated that on two occasions he presented himself for interrogation at the Integrity Centre where he claimed he was treated like a prisoner.
He claimed that the search involved detectives wearing gloves and forcing him to unzip his pants for a thorough search.
"I presented himself at EACC and cooperated. They removed my shoes. Told me to unzip and they searched my private parts for cameras and other things. Specs, mobile phones and belts were all taken away. The second time, it was the same thing with threats and a lot of intimidation."
"I was treated like a prisoner even though I was only a suspect. By the third time, ata wao walijua enough is enough. Nliwaambia hakuna mtu ataguza sehemu zangu sa siri. Walikuwa wanavaa gloves wanaingiza vidole wakiangalia kama uko na cameras. Hizo mavidole nlizigonga mateke nikawaambia sitakubali hii ushenzi tena (I told them no one would touch my private parts. They would wear gloves and insert their fingers into your private parts looking for recording devices. I hit the inspectors' hands and told them I would no longer tolerate their nonsense)," Sonko said during an interview with a local radio station.
He insisted that he would not be intimidated by the EACC investigation which is reported to be getting final touches.
"Kesi kwangu ni kama parte after parte. Ni kama celebration (Cases are something of a celebration for me. It is a party after party," he added.