Sarah Cohen goes after DCI Kinoti's text history
Sarah Wairimu Cohen has asked the court to order DCI George Kinoti to present his call and text history.
In a letter to the DCI, Ms Wairimu argued that Mr Kinoti interfered with the scene of the crime during the recovery of slain businessman Tob Cohen's body.
Through her lawyer Philip Murgor, Ms Wairimu also asked for the call and text log of former MP Patrick Muiruri and 20 other people including senior law enforcement officers.
State prosecutor Catherine Mwaniki said the authenticity of the letter allegedly written by Ms Wairimu was still being investigated.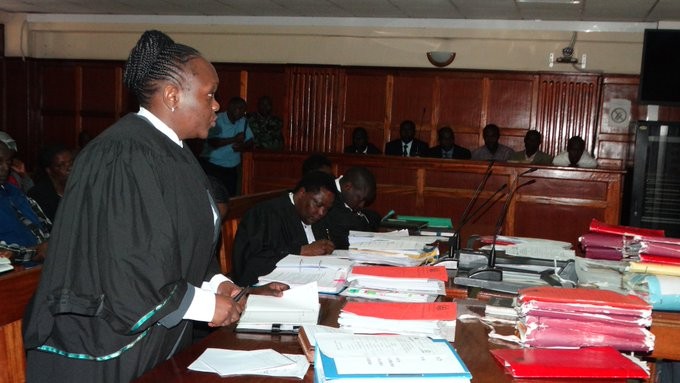 SADPP Catherine Mwaniki (Couresy ODPP)
Letter investigated
She argued that since the probe into the letter was yet to be completed, the letter should not be brought to the judge's attention at this stage.
Ms Mwaniki told Justice Stella Mutuku that Murgor profiled senior police officers by exposing their names and phone contacts.
"Your honour, the letter is under investigations, and I plead with the court not to allow it to be read here at this stage," Mwaniki said.
During the Tuesday morning application hearing, the State had also sought to consolidate murder charges against Ms Wairimu and Businessman Peter Karanja.
Murder of Cohen
Ms Mwaniki argued that the victim was the same and the particulars including dates of the offence, place and time were also the same.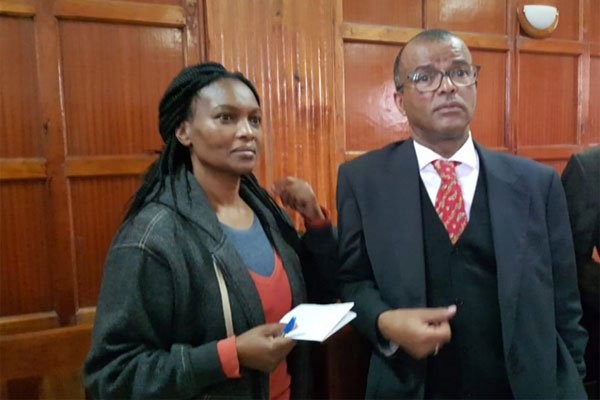 Sarah Wairimu with her lawyer Philip Murgor
However, Ms Wairimu's lawyer, Mr Murgor said the application at this stage was premature because they were yet to be supplied with witness statements and exhibits to be used in the trial.
The two were separately charged with murdering the Dutch tycoon on the night of July 19 and 20, this year.