Police finally identify the gunman in Kasarani shop shooting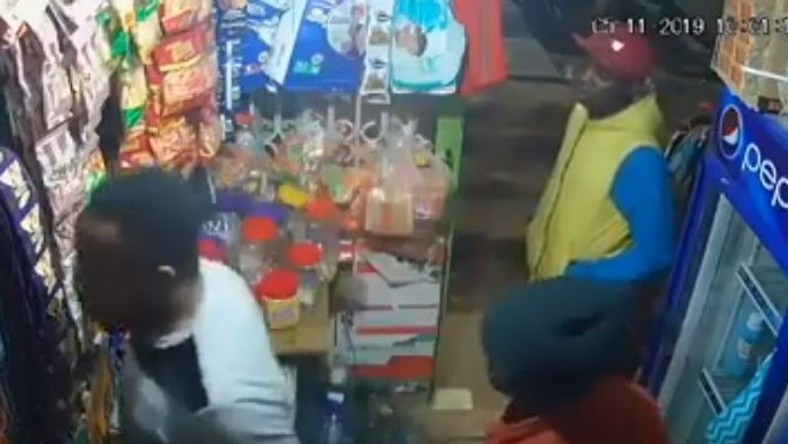 Detectives have identified a gunman caught on CCTV camera shooting two people inside a shop in Kasarani.
The suspect is said to be an ex-convict who had served jail time at Kamiti Maximum Prison over an undisclosed crime.
Police also identified the second suspect who was in the company of the gunman but they have not disclosed their names yet.
A co-owner of the shop and a shopper are fighting for their lives in hospital after they were shot and injured during incident.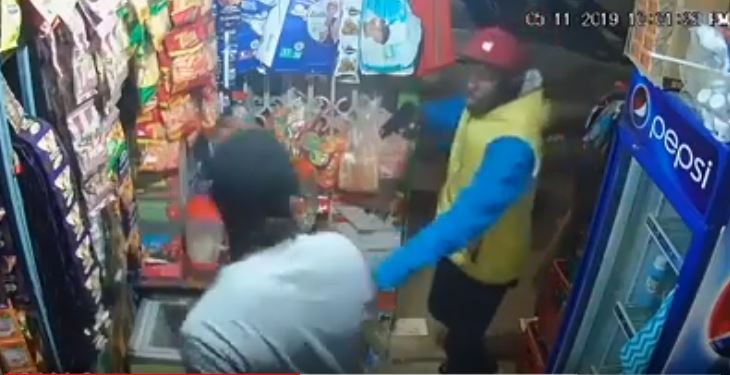 Detectives identify suspect caught on CCTV in Kasarani shop shooting
Victim identified
The victim identified as Richard Muema is admitted to Kenyatta National Hospital where doctors removed seven bullets from his body following the shooting last week.
The CCTV footage shows the two suspects walking into the shop where they found Muema shopping.
One of the suspects then drew his gun and ordered Muema to lie down as he demanded cash and valuables from the shopkeeper.
Heroic act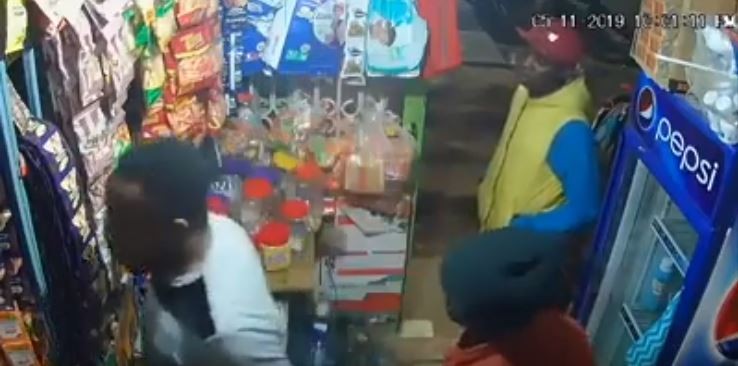 Detectives identify suspect caught on CCTV in Kasarani shop shooting
Muema sprang up and hit the gunman on the head and wrestled the gunman to the entrance of the shop as the pistol discharged.
Outside, the thug continued shooting at Muema, pumping seven bullets into his stomach and leg, then escaping on foot, according to the police.
Muema's family says the robber with a gun shot the shopkeeper in the neck, prompting Muema, who was laying on the floor as instructed by the thugs, to spring into action.