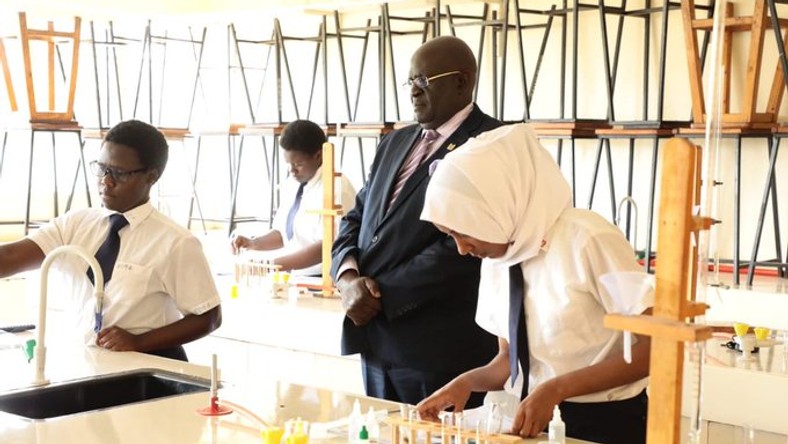 The Kenya National and Examinations Council (KNEC) and the Ministry of Education have come under criticism over the use of a deadly chemical in the KCSE Chemistry practical paper which was administered on Friday.
Reports indicate that multiple teachers and students from around the country have been hospitalized as a result of exposure to xylene during the practicals.
The Kenya Union of Post Primary Education Teachers (KUPPET) was over the weekend put to task by its membership who wanted the union body to protest the use of xylene.
"KUPPET speak on behalf of Kenyan teachers treated in very inhuman way by exposing them to deadly chemicals during chem practical," one of the teachers complained in a message directed to the teachers' union.
"It's mind boggling that KNEC has regularly come up with the usage of strange chemicals and apparatus for practical exams. Some of these chemicals and apparatus, apart from being hazardous, are beyond the scope of the candidates and are NEVER used as teaching and learning resources in an ordinary school set up," another teacher complained.
KUPPET is set to address the complaints at a press conference on Monday afternoon.
The Principal Secretary in the Ministry of Education Belio Kipsang, however, said his office was yet to formally receive the complaints – but claimed that xylene was not as dangerous as claimed.
He added that chemistry teachers have previously used the chemical in normal training practicals.
"It is a story, we have not heard any formal complaints. Chemistry teachers will tell you, these are the same chemicals they have been using," Kipsang stated.
According to the National Center for Biotechnology Information (NCBI), xylene is a aromatic hydrocarbon that requires safety measures to avoid its toxicity.
Exposure to the chemical affects the nervous system and the liver – with symptoms ranging from nausea and dizziness for small amounts. It can also lead to death when one is exposed to high amounts of the chemical.