Details of Sonko's questionable dealings and the millions he received
The Ethics and Anti-Corruption Commission (EACC) has unravelled the puzzle of Nairobi Governor Mike Sonko's millions, revealing how millions of shillings were wired to his personal bank accounts in dealings that are the subject of investigations.
According to EACC, Sonko collaborated with private companies in questionable dealings that saw the county boss pocket Sh39 million through kickbacks, from companies doing business with the county government.
The commission's forensic investigator, Simon Cherpka claims that Sh27.4 million was wired into Sonko's accounts at Equity Bank from three companies which had been awarded multi-million-shilling contracts under questionable circumstances by the county government.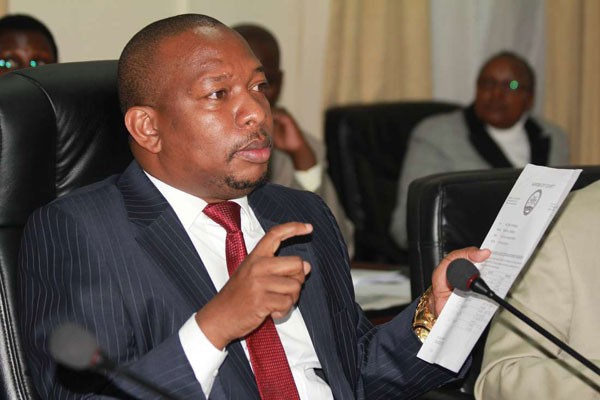 Governor Mike Sonko
"Between June 2017 and February 2019, investigations have revealed massive fraud, procurement irregularities, misappropriation of public funds and conflict of interest through inconsistent and exaggerated payments made to individuals and proxy companies at City Hall," says Mr Cherpka in an affidavit filed in court.
According to the affidavit, the companies were awarded teders and contract unprocedurally and earned millions from doing business with the county government.
Millions of shillings paid to th companies would be wired back to Sonko's personal accounts and to county officials who were part of the deals.
Embezzlement of funds
According to the investigator, the commission received reports that some Nairobi county officials in collusion with private companies were engaging in fraudulent schemes to embezzle public funds in the award of tenders for provision of goods and services to the county.
Mr Cherpka alleges that in a period of five months between October 2018 and March 2019, Hardi Enterprises Ltd received a total of Sh357 million from the county for purported solid waste collected and disposed.
He says records from the Registrar of Companies showed that directors of Hardi Enterprises Ltd are Anthony Mwaura and Rose Njeri, and further analysis of their accounts showed that they transferred Sh55.8 million to the accounts of Toddy Civil Engineering Company Ltd which they also own.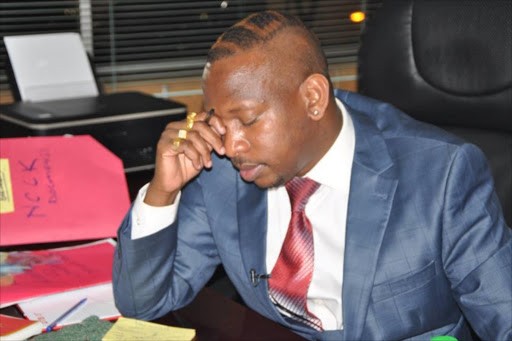 Details of Sonko's questionable dealings and the millions he received
On December 17, 2018, he claims the commission established that Toddy Civil Engineering Company Ltd transferred Sh3 million to Sonko's account at Equity Bank, which could have been a kickback from the garbage collection contract.
Mr Cherpka adds that analysis of the governor's bank statements at Kenya Commercial Bank (KCB) revealed that prior to the award of contract for garbage collection he received Sh8.6 million from Mr Mwaura for campaign support and settling of debts.
"It is evident from the payments that Anthony Mwaura and Mike Mbuvi Sonko have a history of association which has extended to fraudulent transactions with the county government," he said.
According to the investigator, Sonko allegedly received Sh17 million from Amaco Ltd, Sh8.4 million from Yiro Enterprises Ltd and Sh2 million from Web Tribe Ltd at a time the companies were conducting business with the county government.
The case is scheduled for hearing on November 28.